Breastfeeding isn't only about providing a baby with milk, but it is often used to soothe and calm a baby.
With permission from a baby's father, one nurse in Shenzhen, Guangdong Province acted as a wet nurse when a panicked 1-month-old boy was inconsolable just before surgery.
The tiny baby, whose name is Wei Wei, was scheduled to have an abscess removed, but the surgery couldn't go ahead until he'd relaxed.
Nurse Li Baoxia, who had just become a new mother, suspected that the boy needed a feed.
So, after getting permission from the child's father, she quickly breastfed him.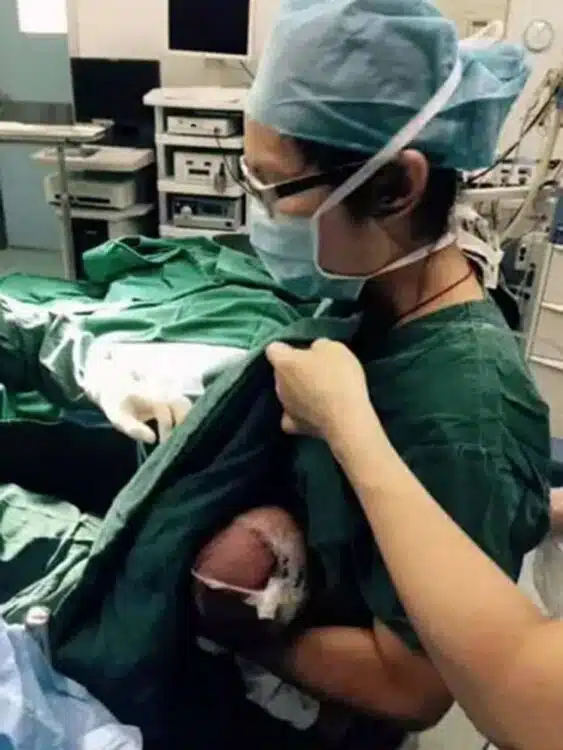 And it worked.  The baby stopped crying and calmed him down so that the doctors could perform the operation.
Lead surgeon Zhao Zhengyuan said he was "very moved" by Baoxia's actions as he'd been planning to cancel the surgery entirely.
The baby's father described Li Baoxia as an 'angel nurse', and told her: 'Thank you! You not only cured my child but also breastfed her. As a father, I cannot thank you enough.'
---