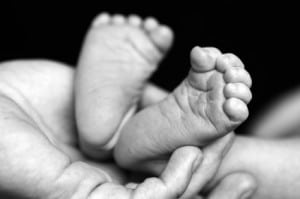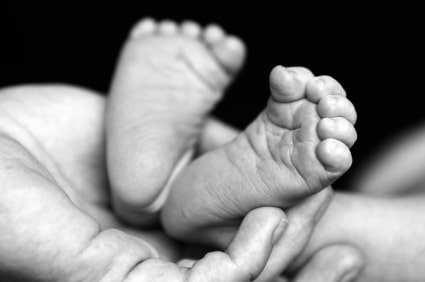 Over the last 40 years, Foundling's Mother/Child program has helped several young women learn how to be independent, responsible parents and adults. They are offered a place to live. A weekly allowance is given and they are taught how to budget that money. They learn important life skills, like cooking and grocery shopping. Basic infant care is also taught to the young women because they are all pregnant. By the time they exit the program they have learned what to do if their baby is sick, where to go for immunizations, how to feed and change a baby, and so much more.
"The program teaches young mothers the skills and life-long lessons that most girls learn from their families before becoming adults," explained Bill Baccaglini, CEO of The New York Foundling. "It's not an easy program to run because these kids are both mothers and teenagers."
Up to 14 mothers and their babies can stay at the dorm-like facility headquarters in Manhattan. More mothers can be housed in Foundling's apartments in the Bronx. The program is also looking to expand even further in the next few weeks to help accommodate more teen mothers and their children. This is especially important because the stay with Foundling is often much longer than with other programs.
"Our goal is to get them back out to their families, but it's easier said than done," Baccaglini added. "The length of stay in the Mother/Child program is longer than it is in the Foundling's other programs."
Why would the stay be longer? Nadia Owens, just one of the women that Foundling has helped over the years, can explain.
"I was told that I could put my baby up for adoption and stay home or I had to figure out where to go," Nadia said. "I went to a hospital for prenatal care and ended up crying to a nurse. She connected me with a social worker that told me about the New York Foundling. She said, 'You can keep your baby.' And I said, 'I'm there.'"
Nadia was just 15 back then. Some might have said she had a hopeless future, but thanks to the help offered by New York Foundling, Nadia was able to graduate high school six months early while the program's daycare facility watched over her daughter. They also helped her prepare for her first civil service test which paved the way for her first job as a clerk for the Social Security Administration. By 17, she was paying her own rent, was sharing an apartment in Queens and had her daughter in daycare.
"It was a difficult task, but the Foundling really helped me," she said. "When you have children, you want to be a role model for them. I wanted to do something to make them proud and inspire them to want to do more."
Today, Nadia is a married mother of two adult children. She has a bachelor's degree in business management and a master's degree in human resources management. She is also the vice president of total rewards/human resources at a global medical device manufacturing company and a homeowner in Queens, NY.
Her children are equally as successful. Her daughter – the child she was pregnant with at 15 – graduated from NYU and is now a senior financial analyst at a fashion company. Her son has already graduated from Hofstra University with an engineering degree and he is now pursuing his master's and Ph.D in mechanical and aeronautical engineering at Syracuse University.
It's not very hard to see why Nadia would want to volunteer her time at Foundling's
"I wanted to give back to the organization that helped me," Nadia said. "I wanted to do something to help give other teens the opportunity. I want to help and inspire other young mothers."
A program very similar to this one helped me when I became pregnant at the age of 16. I can definitely identify with Nadia's story – without that program, I wouldn't have been the same person, let alone the same mother that I am today.
Related Articles:
---
[ad]