An off duty firefighter sprang into action on Thursday night when the apartment building he lived in went up in flames.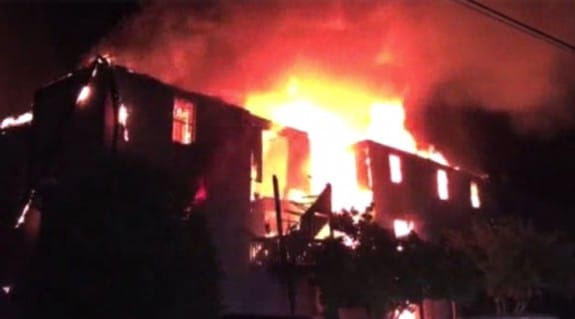 After Lieutenant Vernon Lane escaped his burning apartment building, he spotted a mother and her 10-month-old baby boy on a third floor balcony.
Lt. Lane said the woman dropped the baby toward him, and he managed to catch it, dropping to the ground to help break the fall.
But before he could get back up, the woman landed on top of both of them.
The mom and baby were transported by Hamilton County EMS to a local hospital, where it was determined that their injuries were not life-threatening.
The two-alarm fire spread quickly through the buildings on the property displacing more than a dozen families.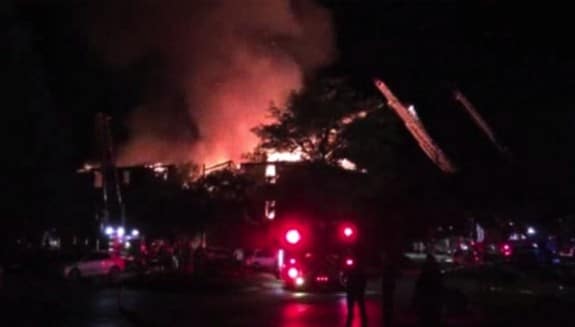 It wasn't until 12 fire stations were on the scene that they were able to get it under control.
---
[ad]