A Connecticut couple are thankful an off-duty police officer was on hand to help after their stroller rolled into a ravine and their children were submerged in the cold water.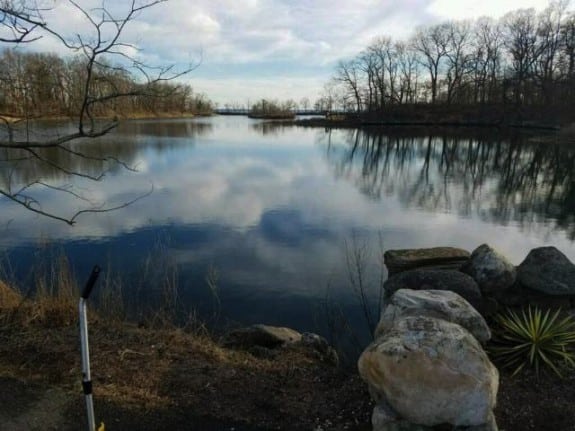 The Daily Voice reports that the new mom was out for a walk with her two kids, a 13-month-old toddler and 6-week-old infant, at Greenwich Point Park when she stopped to chat with a friend.
Because the stroller was on uneven ground, it suddenly tipped over and slid about 7 feet down an embankment before hitting a large rock.
The baby's seats were dislodged from the lower wheeled portion of the stroller, throwing the two children in opposite directions and into Eagle pond.
Off-duty Greenwich Police Officer Thomas Heustis was enjoying the day at the park when he spotted the stroller rolling down the hill. He immediately dove into the water and rescued the two babies while the mother scrambled down the embankment, police said.
When Paramedics arrived, the mom and her two infants were transported to the Stamford Hospital emergency room where they were released home after being checked over.
The parents of the children, who asked for their identities to be anonymous, thanked everyone for helping, especially officer Huestis, who they said was "tremendous".