Excitement in Ohio this afternoon after a staff of 50 doctors, nurses and specialists at Ohio State University Medical Center delivered sextuplets to a Columbus couple.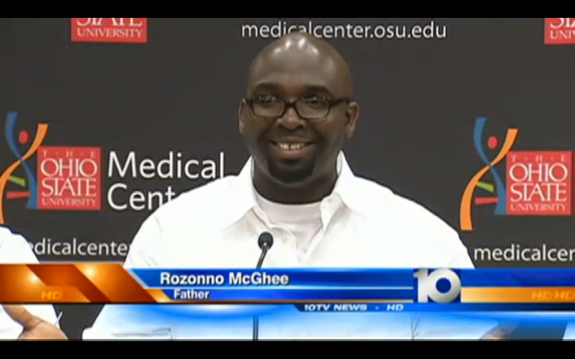 The babies, four sons and two daughters, are the first children for Mia and Rozonno McGhee. The couple tried for five years to conceive before turning to fertility drugs to get pregnant.
"I can't believe this. I cannot believe this," the new dad said. "This is so this is not real to me. I'm just happy I'm going to be a father for Father's Day."
As the babies were delivered, they were each given a letter. Doctors and nurses spent weeks practicing for the first-ever delivery of sextuplets in Columbus.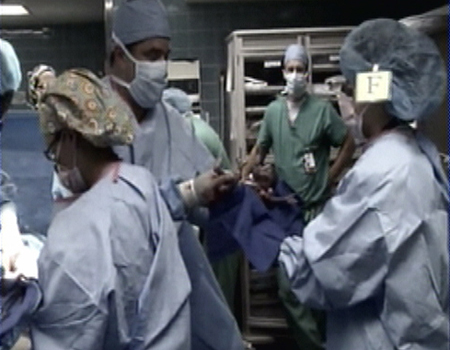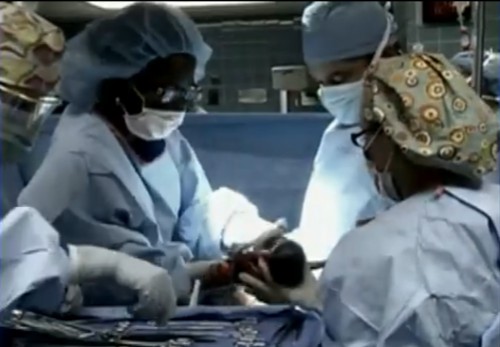 "We got them out, handed them to the waiting pediatrician with the appropriate letter," said OSU obstetrician Dr. David Colombo. "People had lines they walked. It was almost like the marching band. They crossed at the right places and there's not one mistake."
While no gestation was reported, the babies arrived weighing between 1.5 and 2 pounds each.
There was a seventh baby, a little girl, who was stillborn, 10TV News reported.
The surviving sextuplets are expected to stay in the neonatal intensive care unit for three months.
Related Articles: