A pregnant Ohio mother that had the wrong embryos implanted into her will have to give her newborn up to his biological parents as soon as he is born.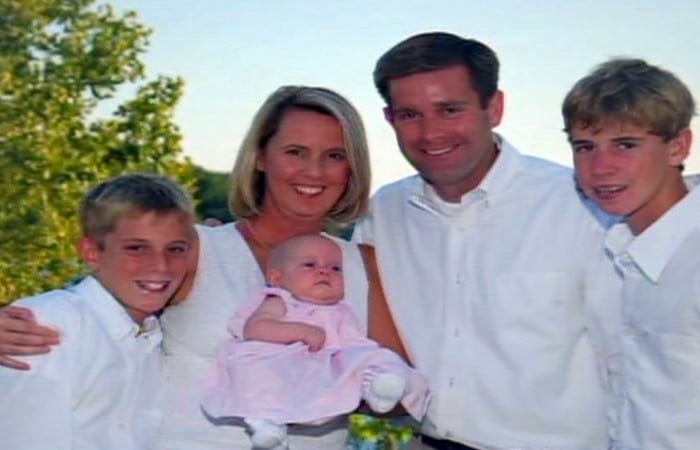 Yesterday Carolyn Savage, 40, who was expecting her fourth child with husband Sean, said:
'The hardest part is going to be the delivery. I remember communicating with the [unnamed] mother of this child as to what I was envisioning and hoping for.

'I said, "We want a moment to say hello, and goodbye".

'In the beginning we were really scared of that moment and it is still scary. We are trying to mentally frame it in a positive way and look at it as a gift for this family that eight months ago we didn't know.

'I think that is the only way we'll get through it.'
Mrs Savage is 35 weeks pregnant and expecting in just a couple weeks. The couple already has two sons aged 15 and 12 and a daughter, born with the help of IVF, 18 months months ago.
The Savages found out they were expecting a boy in February after deciding to try again with the last of Carolyn's frozen embryos.
Just two months into the pregnancy, they learned that Carolyn was not carrying their baby after Sean received a call from the clinic informing him of the mistake.
Saddened and distraught, the couple decided not to have an abortion because of their religious beliefs. They have, however, met the other couple and arranged a handover.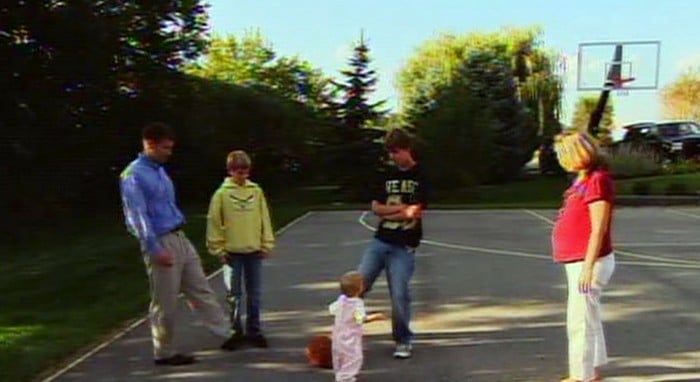 Like any family, preparing for a new addition, the Savages had hopes for the new baby, but now they must step back and let his new parents take over.
Their lawyers are working to ensure that the fertility clinic that made the error 'will accept full responsibility for the consequences of their misconduct'.
My heart breaks for this couple.
Related Articles:
---