Parents looking for sophisticated choices will have a lot to chose from at Oilo Studio soon!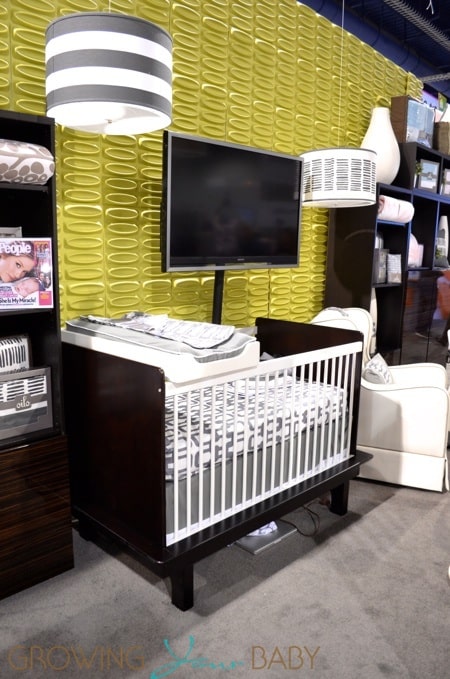 The luxury nursery and bedroom bedding company has quite a few new prints coming as well as two new gliders!
We toured their booth at the ABC Kids Expo and fell in love with their new collection.  This year Oilo will be offering their nursery bedding collection à la carte, a move that allows parents to choose which pieces they want in their nursery.  In addition, they have introduced patterned crib skirts as a stylish alternative to traditional bumpers.  Oilo's 17-inch drop woven skirts($128) adhere to the latest guidelines of the American Academy of Pediatrics—providing peace of mind and plenty of panache. Available in nine Oilo patterns: Modern Berries–Brown, Modern Berries–Green, Modern Berries–Taupe, Cobblestone–Taupe, Freesia–Blush, Raindrops–Aqua, Sticks–Pewter, Wheels–Cobalt and Zara–Zinc. Made in the USA.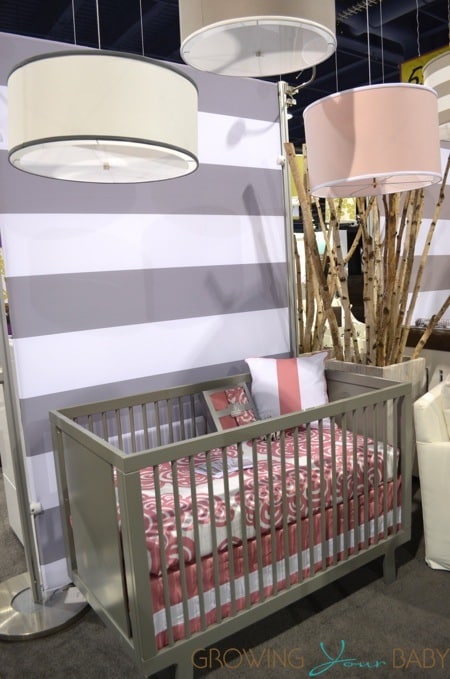 Now when you are designing your baby's room you can chose from:
•    Bumpers: $180
•    Patterned Sheets: $36-$39
•    Patterned Skirts: $119
•    Solid skirts: $99
Famous for their gorgeous gliders, Oilo will introduce two new models in 2014; the Nola and the Bellingham.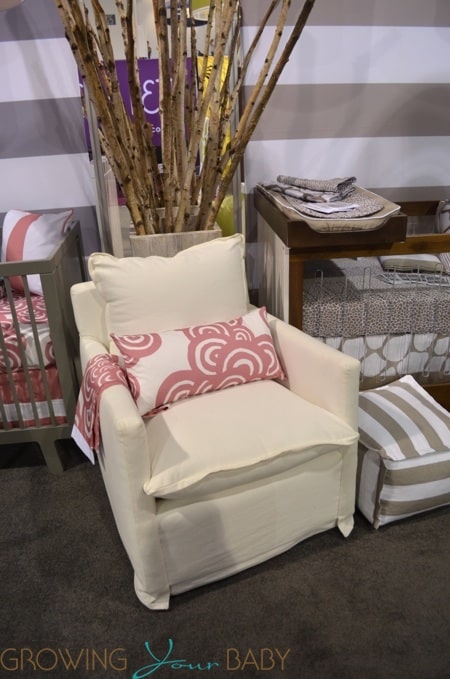 The beautifully tailored Nola Glider has a modern profile, slim arms, tight back and a deep seat for perfect comfort. And although this rich feminine design is a perfect fit for any nursery, the options for where you can showcase this chair really are limitless.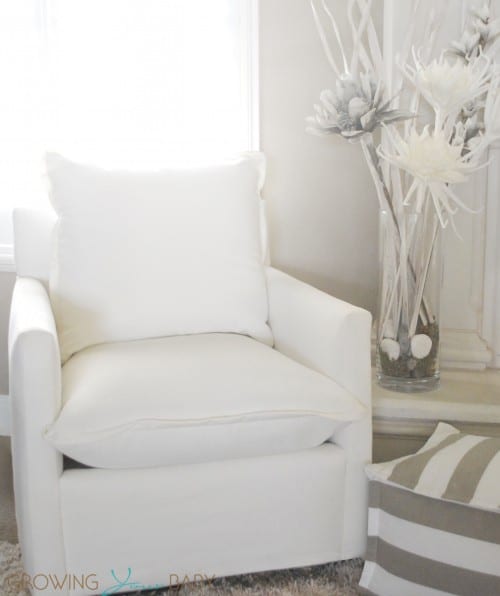 The Bellingham glider was built with comfort and design in mind. It's clean lines, thick cushioning, advanced styling and extensive covering options will make this chair a favorite piece for years to come.  It will be available in the latter part of 2014.
In the new year parents will also be able to purchase play blankets for play dates and park visits.  Oilo's play blankets measure 40"x50" and feature a durable cotton canvas surface on one side and a snuggly soft sateen finish on the other. Choose from an array of stylish colors and elegant designs accentuated by solid 2-inch flange along the edges. Oilo's play blankets are designed and fabricated in the USA.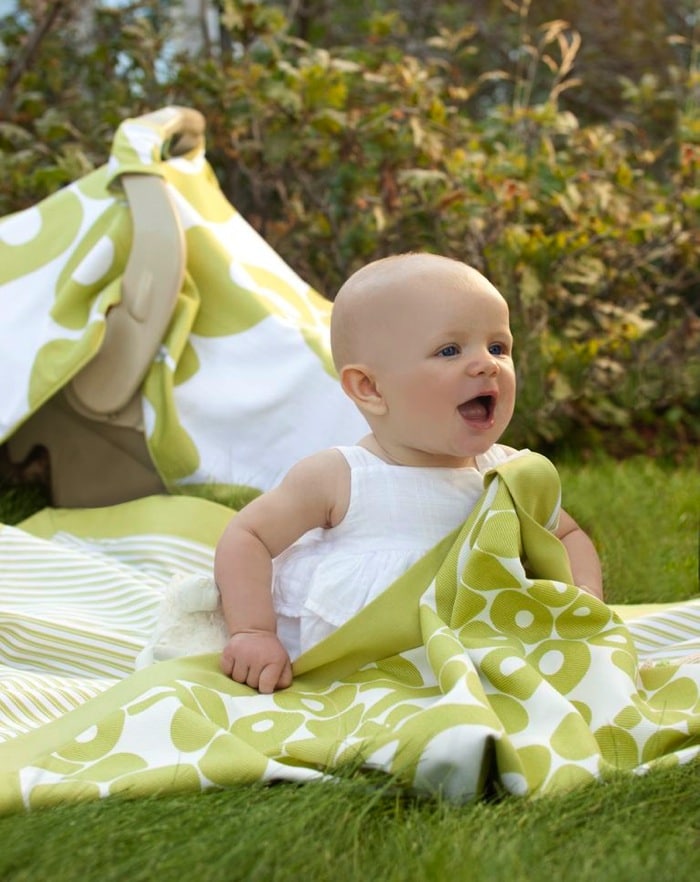 They will also add new patterns to their changetable topper collection as well.
Keep your diaper changing station sanitary and chic with Oilo's two-tiered cotton changing pads with quick release covers.  Featuring a sturdy, 100 percent cotton duck underpinning and a removable plush quilted top, Oilo's changing pad covers allow you to easily exchange and wash pad toppers without removing the entire cover. Covers are 16 inches wide and measure 32 inches in length and fit a 16" x 31" changing pad (not included). Ships with both cover and topper. (Diaper pad insert and extra pad toppers sold separately). Made in the USA.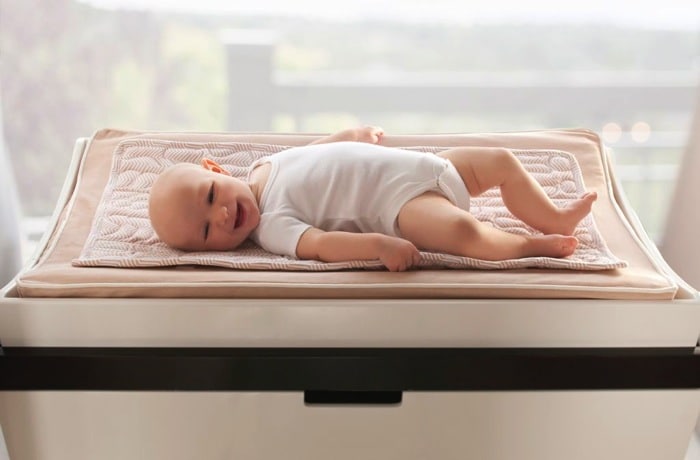 ---
[ad]