Health Canada is giving a reminder to toss out any Fisher-Price "Little People" toys made before 1991. These older toys pose a serious choking hazard for small children.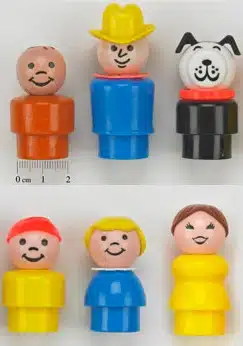 Fisher-Price "Little People" that were made before 1991 had a smaller base, measuring only 2 cm (3/4 inch) in diameter. This small, round base made them a serious choking hazard as they could become easily trapped inside a child's throat. The same toys made after 1991 were sold with a larger base, about 3 cm (1 ¼ inches) in diameter.
In 1992 Fisher-Price issued a warning about their toys after 7 children died and 1 was seriously injured. The campaign called "Family Alert Program", was used to both warn parents and other caregivers about the choking hazard and to educate them about safety risks at home. The older toys were thought to have been removed from homes by now.
Unfortunately, a recent death from a 10-month-old child choking on one of these older toys has renewed concerns. Health Canada has urged families to dispose of these older versions immediately. They are also asking resell shops to stop selling these figures and dispose of them as soon as possible.
Anyone who has questions or concerns about the older "Little People" toys can contact Health Canada's Consumer Product Safety Bureau by phone toll-free at 1-866-662-0666. They can also be contacted via email at cps-spc@hc-sc.gc.ca – Summer, staff writer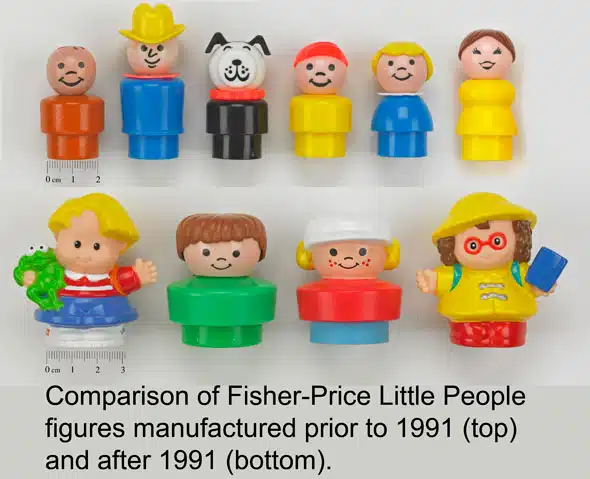 Related Articles: