If you are looking for a cheap night out February 7th may be your date. This week the Olive Garden announced that they would like to help parents take a break from their busy lives by picking up the tab for their kids to visit My Gym while they enjoying a nice dinner together. Genius? I think so!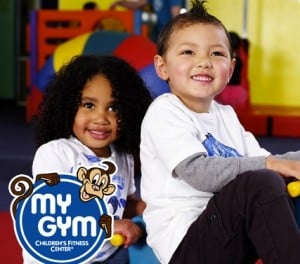 The Italian restaurant has partnered with the children's fitness franchise, and is picking up the tab for kids to enjoy a night of fun so their parents can make time for a special date night.
"With busy family schedules and everyone always on the go, it's challenging for parents to find time for a date night out," said Jay Spenchian, executive vice president of marketing for Olive Garden. "We're excited to partner with My Gym to offer this exclusive Parents' Night Out event, making it easier for couples to enjoy time together over a great meal at Olive Garden, while their kids are having a blast at My Gym."
To confirm participation parents can contact their nearest My Gym location. Space is limited to approximately 30 kids per participating My Gym location, and reservations will be taken on a first-come, first-served basis (deposit required).
The night out coincides with Olive Garden's 2 for $25 Italian Dinner promotion that includes a three-course meal for two – all for $25. The offer includes unlimited breadsticks and choice of homemade soup or garden-fresh salad; choice of two entrees from a variety of delicious options, including New Parmesan Crusted Chicken and New Parmesan Crusted Prosciutto Tortellini; and choice of two Tastes of Italy Small Plates or a dessert to share.

"My Gym and Olive Garden have similar goals in mind, to provide families with a fun, affordable and positive experience that both parents and children can enjoy," said Monique Vranesh, executive vice president of My Gym Enterprises. "During Parents' Night Out, we'll do just that by making a night out carefree and easy for adults while they're at Olive Garden and by providing kids with a fun, safe space to stay active."
---
[ad]