Olivia Wilde, Jason Sudeikis, and their son Otis were photographed out for a walk during a break from filming her upcoming movie "Life, Itself" in Manhattan, New York's Washington Square Park on March 26, 2017.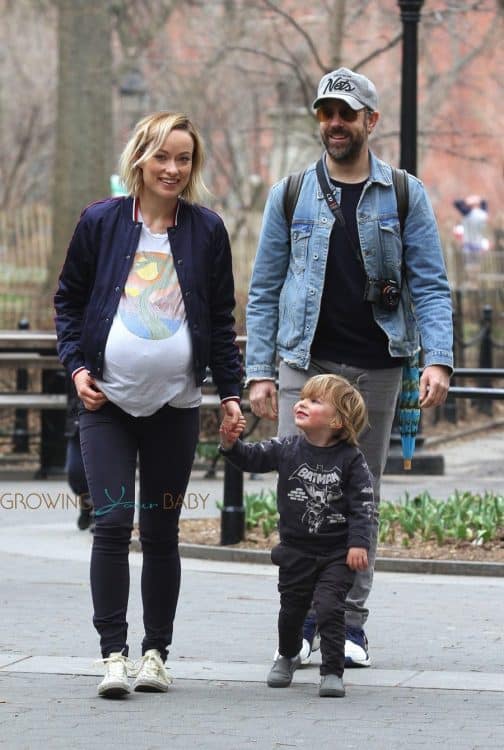 Olivia stars alongside Samuel L.Jackson, Annette Benning, Oscar Isaac and Antonio Banderas in the 'multi-generational love story that weaves together several characters whose lives intersect over the course of decades from the streets of New York to the Spanish countryside and back.'
And no, she's not expecting again!
While filming she wore a prosthetic baby bump that interested her son, causing him to touch it and smile.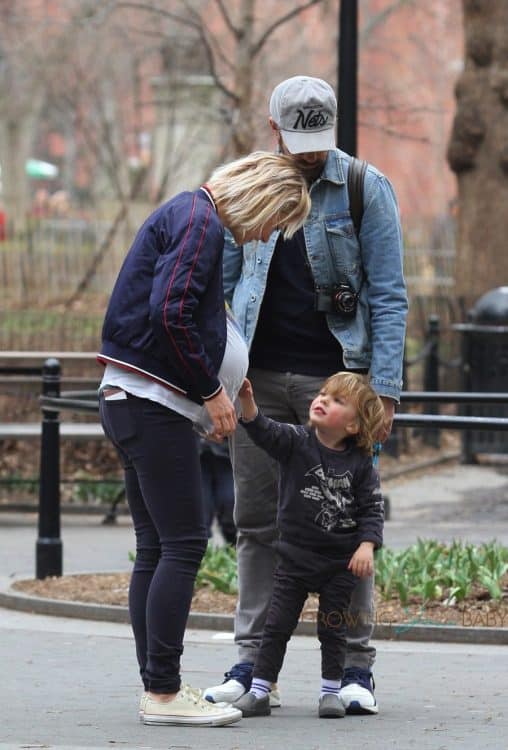 Jason and Olivia are also parents to a baby girl named Daisy who arrived last October. The actress shared a photo of her on International Women's Day.
Save
Jason's show Detroiters has been renewed for a second season so it looks like he'll be heading back to the Motor City.
{FAME/FLYNET}
---