A 1-month-old baby Pennsylvania baby is in intensive care after she was attacked last week by the family's ferrets while sleeping in her car seat.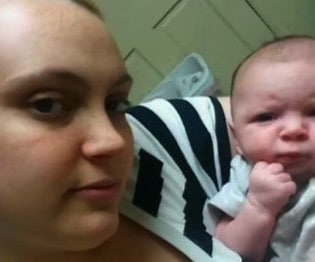 Before heading upstairs to use the bathroom Jessica Benales had placed her daughter Skyy Isabelle Fraime in her car seat and left it on the floor. During that time the two of the family's three ferrets escaped from their mesh enclosure and started to attack the baby.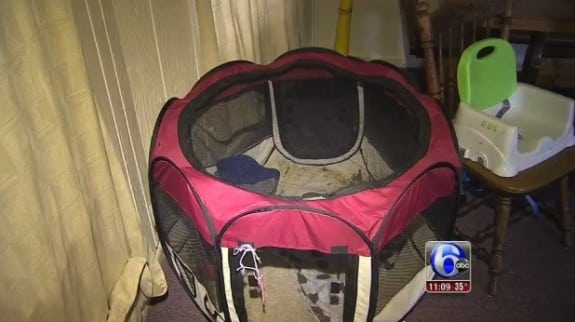 Burnie Fraime, the baby's father was sleeping upstairs when he was awoken by the baby screaming.
When he and Jessica came downstairs, they found the ferrets had eaten away 25 percent of her face.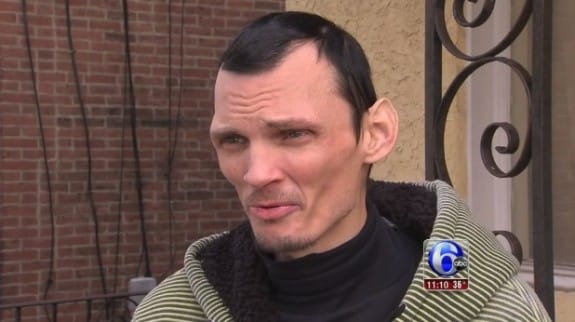 Burnie told ABC7News, "I went over to grab the baby, and then the baby's… half the face was messed up from the ferret. So I called 911 immediately."
The child was rushed to the Children's Hospital of Philadelphia where she underwent emergency reconstructive surgery. Doctors say that she will require many more surgeries and her recovery process will be a long one.
"She's in the Intensive Care Unit and she's able to breathe through two stents in her nose," Darby Borough Police Chief Robert Smythe told 7 News.
Chief Smythe also revealed that the family, which includes a total of five young children – all under the age of 5 – has been monitored by the Delaware County Child & Youth Services and two other agencies.
"The parents, I believe, have problems," Darby Borough Police Chief Robert Smythe told the Delaware County Daily Times. "They are challenged. They can't take care of these kids."
The home's conditions, he says, were 'deplorable.'
After the incident the couple's 4 other children were placed in the care of their grandparents.
On top of having the ferrets, the family also housed six cats, two dogs and two turtles, which authorities say were infested with fleas or mites. All the animals were removed including the ferrets, which were euthanized.
"I'm not a CYS person. I'm a cop. I've been one for 45 years, and this is the most horrific thing I've seen happen to a child in 45 years in this town," said Smythe.
Police are recommending that changes be brought against the parents. The Delaware County district attorney has not, however, determined if that will happen.
---
[ad]