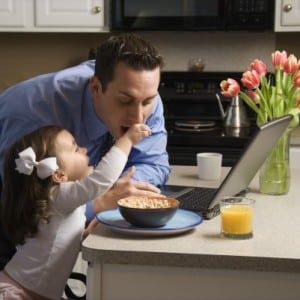 As we celebrate Father's Day we would also like to celebrate some great dads who blog about the trials of parenthood. Like us, these dads are in the trenches trying to survive and they are writing about it.
A recent study found that the number of dads that stay home with the kids has tripled in the last 30 years. And while not all the dads on our list are stay-at-home parents they all do a great job of giving us a look into how the other side copes.
These 10 are our favorite!
If you have a dad blog you would like our readers to know about please leave a link in the comment section!
Related Articles:
---
[ad]