When Orbit Baby announced they were shutting down 2 years ago it was a huge blow to the baby gear market. The company had merged with ErgoBaby a couple years earlier but hadn't introduced much since their O2 jogger.
Hearing that such an innovative company was shuttering was hard because the Orbit stroller was my go-to recommendation for new parents. Not only did I love its unique design, but it was also sleek, stylish and pushed beautifully. I actually still have my G2 and G3!
To my excitement, I noticed that Orbit Baby was listed in the new product showcase at the German baby show Kind + Jugend. Looks like parents looking to buy the system can again – along with the new model the G5!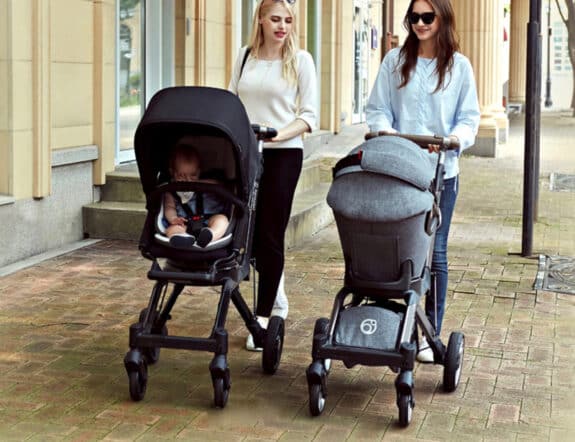 Orbit is famous for its SmartHub technology that allows parents the ability to rotate the seat without removing the child. With this ring, you have the option to position your baby in the side-facing position if you are out and want to move them right up to the table more comfortably. It's also a cool way for kids to see the zoo or window shop.
The seat itself is quite spacious and is lined with a memory foam padding for extra comfort. It also comes in a gorgeous grey melange, a fabric that was previously offered as a special edition. Orbit is also offering a bright teal and their signature red.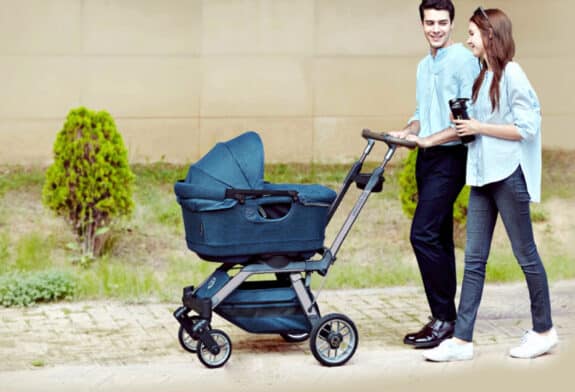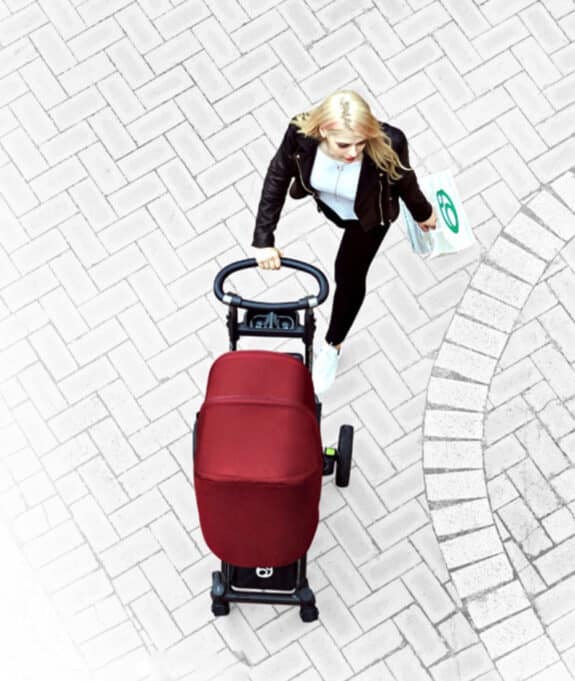 The stroller comes with the quad shock technology which ensures your baby won't be jostled if you are going over bumpy terrain.
So what has changed? Orbit has added a new round steering wheel with telescopic settings.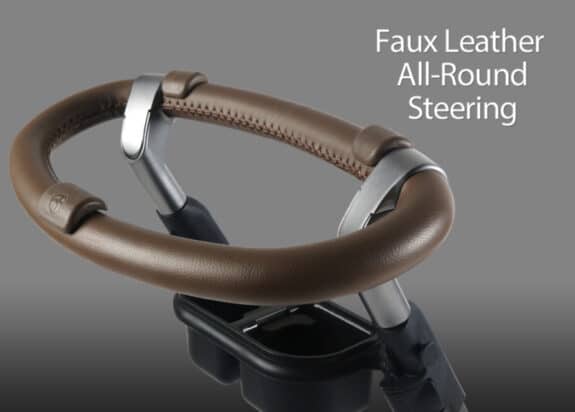 They have also added new stylish wheels.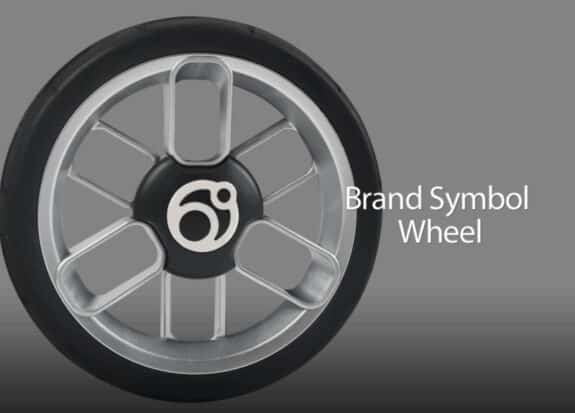 To protect your baby against the elements there are a variety of covers including this great snow cover.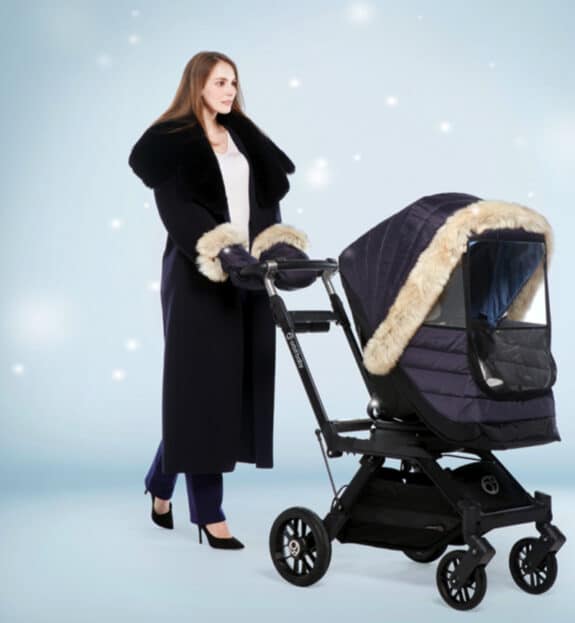 If you are looking to purchase the G5 please visit Orbit's website for more details.