Luxury stroller brand, Orbit Baby has announced The Porter Collection: the brand's first-ever Limited Edition Travel Collection. Pairing fabrics and finishes for a luxurious stroll, The Porter Collection features heather gray twill, soft black upholstery and leatherette accents. This one-time, limited quantity ensemble includes 6 pieces: G3 Infant Car Seat and base, Stroller Seat, Stroller Base, Cargo Basket and Sunshade and is available now for pre-order.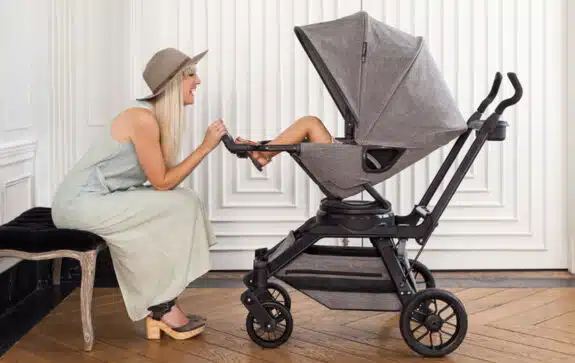 Inspired by the Gilded Age of luxury travel, The Porter Collection is a meticulously curated combination of fabrics and finishes that add a touch of sophistication to a Travel System renowned for sleek design.
The Stroller and Car Seat feature a classic, tailored twill exterior in heather gray which lends luxurious texture. Soft black interior upholstery and stylish leatherette accents give the collection a modern edge. With contrast stitching, premium fabrics, and elegant hardware, the limited, single-run Porter Collection has been created with nuance and a celebration of fine craftsmanship.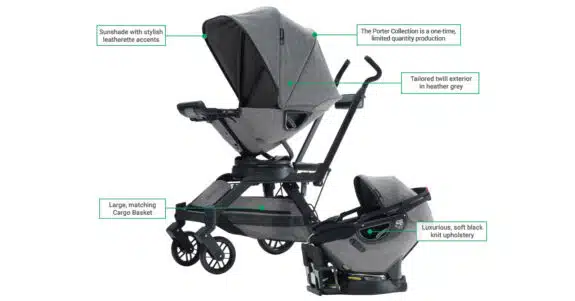 Orbit Baby is the creator of the patented SmartHubTM rotational interface, which allows parents to dock and rotate interchangeable seats on various bases and strollers. With an emphasis on advanced safety and engineering, Orbit Baby is continually recognized for its innovation, ergonomic design, and ease-of-use.
The Orbit Baby Limited Edition Porter Collection products will be available for pre-order at select retailers and www.orbitbaby.com, starting September 24, 2015 and on sale nationwide starting October 8, 2015 while supplies last.
Save