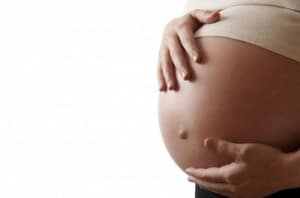 People who drink organic milk do so for a number of reasons. For some, it's about health. For others, it's about the treatment of animals. But whatever the reason, there may be a difference between organic milk and "regular" milk that they hadn't counted on – lower levels of iodine. A recent study suggests, for pregnant women, that one difference could lead to lower IQs for their children later in life.
Important for the production of hormones made by the thyroid, iodine is extremely important during pregnancy because it can have a direct effect on fetal development. Studies have linked serious deficiencies to cretinism (the medical term for retardation), but even mild or moderately deficient can bring harm to their unborn baby, the recent study says.
Published in The Lancet, this study was the first to look at the effects of mild to moderate iodine deficiencies during pregnancy. The researchers, from Surrey and Bristol University, measured the iodine in urine samples or 1,040 during the first three months of pregnancy. Two-thirds were found to be deficient, and their children were more likely to have low scores in verbal IQ, reading accuracy and reading comprehension tests when compared to those that had adequate iodine levels during pregnancy. Overall, their children had a 60 percent higher risk of lower scores and poor reading abilities by ages eight and nine.
Study founder Professor Jean Golding believes it's likely that this lack of achievement would carry on throughout the child's life. She added that those who were unable to "achieve their full potential" might end up having lower exam grades, particularly GCSE and A level exams.
"Our results clearly show the importance of adequate iodine status during early pregnancy, and emphasize the risk that iodine deficiency can pose to the developing infant, even in a country classified as only having mildly iodine deficient," Golding told Daily Mail UK.
Co-author Dr. Sarah Bath told Daily Mail UK that women planning to become pregnant, those who are pregnant and those that are breastfeeding should make sure they have an adequate intake of iodine from natural food sources. She warned that kelp supplements should be avoided since they may have excessive iodine levels, which could be harmful.
Iodine is naturally found in milk, yogurt and oily fish. But for whatever reason, this study indicated that organic milk contains less iodine. However, they pointed out that the iodine content of skim and full-fat milk are the same. In most countries, iodine can also be found in regular table salt. It is not, however, contained in most brands of Sea Salt.
Related Articles:
---
[ad]