'Top Chef' host Padma Lakshmi was photographed cooling off in the ocean with her daughter Krishna in Miami, Florida on Saturday November 19, 2016.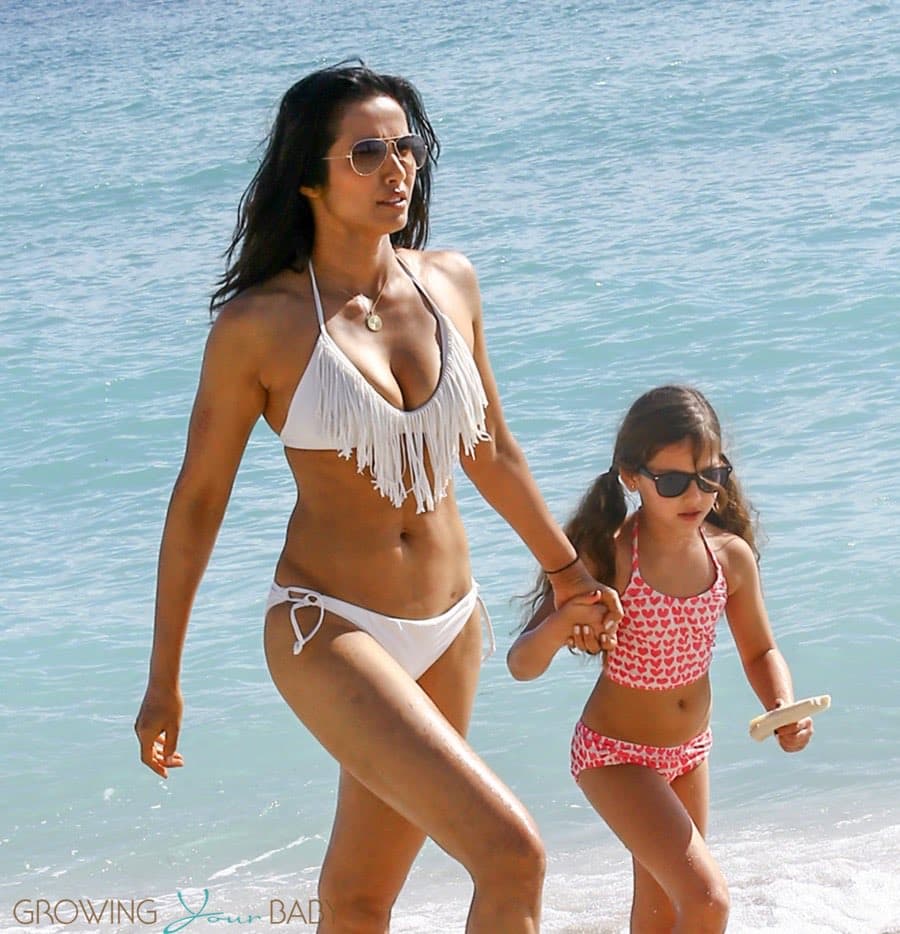 The two enjoyed splashing around in the water and then took some time to relax in the sun.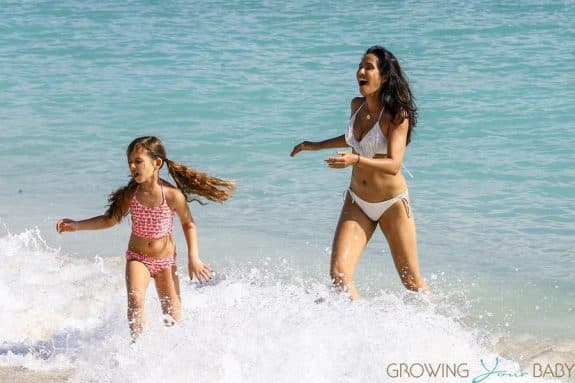 Padma is in South Florida to attend the Miami Book Fair International where she promoted "The Encyclopedia of Spices & Herbs." and another honest memoir, "Love, Loss and What We Ate," a book that delves into her marriage and divorce from author Salmad Rushdie.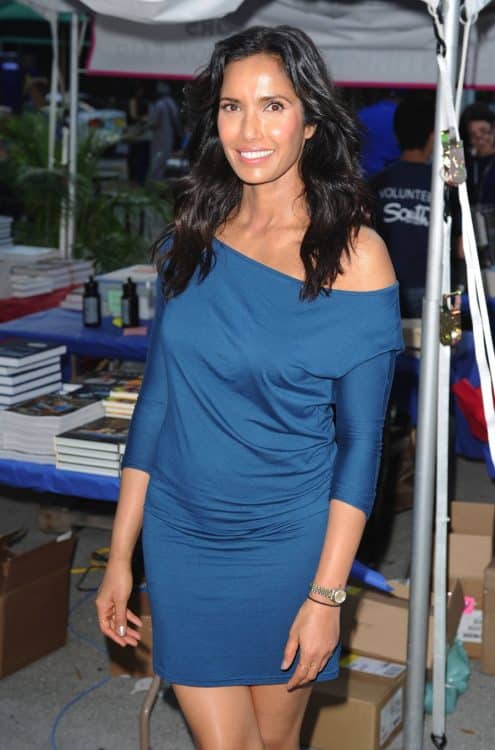 Having her daughter with her while she works on her TV show and promotes her projects is important to expose her to as many cultures and experiences as possible.  Last month she spoke to Today show about how that has been a big part of how she educates Krishna.
"I started traveling with my daughter, Krishna, from the time she was 6 weeks old. She's a perfect example of someone who's been on the road a lot and has learned, from the youngest possible age, the importance of accepting people for who they are, of learning from all different kinds of cultures.
I'm proud of that. I'm so proud to be able to pass down this global sensibility to her.
Of course, she's a biracial child, and by virtue of that, she's going to have two cultures that influence her upbringing regardless of where she travels in her life. But I would like her to have much more than that. I want her to be able to be discerning, to pick and choose the best of each culture when she's forming her own identity.
Hopefully, all of this will have a positive impact on who she is and who she wants to become."
{FAME/FLYNET}
---
[ad]