A woman from Sargodha, Pakistan has become a first-time mom to 6 babies after 7 years of marriage!
The new mom, Ghazala, gave birth to four boys and two girls at a private hospital.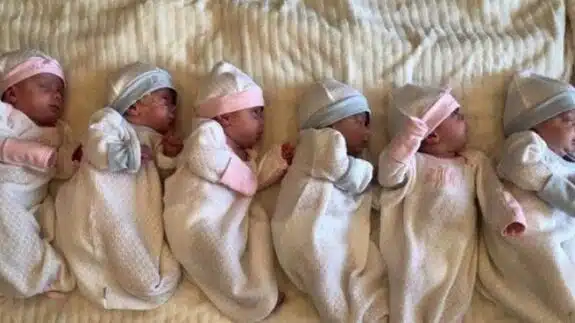 The mom and babies are said to be in good health. From the pictures the hospital has shared only one baby – a boy – appears to need help breathing. They also look to be 3+lbs each, which could mean Ghazala was able to carry them past 30 weeks.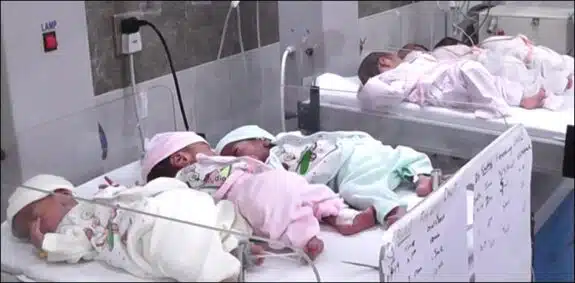 The sextuplets birth is the first of it's kind in the city's history.
Mega Multiples! In December another woman gave birth to quintuplets – three baby boys and two baby girls – through C-Section at the same hospital.