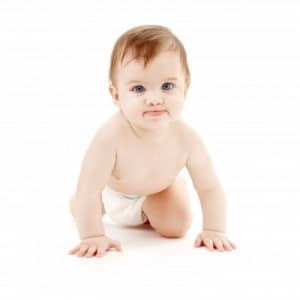 Procter & Gamble is reportedly changing how it makes its Pampers Cruisers and removing the words "Dry Max" from the package, just a year after a highly-touted diaper revamp led to consumer complaints of blistered baby bottoms.
Traditionally Pampers updates their diapers annually. This year's product, is supposed to feel softer and be more absorbent.
Shortly after Pampers 'Dry Max'  was introduced last year Procter & Gamble Co received thousands of complaints from parents who claimed that the new technology caused severe and persistent diaper rashes that produced blisters that resembled chemical burns.
After months of investigations, the U.S. Consumer Product Safety Commission and Health Canada could not identify any specific cause linking Dry Max diapers to diaper rash.
The updated Cruisers, which will feature a white inside liner and new Sesame Street pictures, will hit store shelves in August.
"It's always a good time to make our products better," Bryan McCleary, director of external relations for baby care at P&G, told Reuters. "We're especially excited because we're giving people what they want — new features consumers have asked for."
While Pampers Swaddlers diapers for smaller babies are not changing, both Swaddlers and Cruisers packages will lose the Dry Max badging.
---
[ad]