A 20-month-old girl is lucky to be alive after she was was found wandering alone on Holly Beach, Louisiana Tuesday morning.
The Cameron Parish Sheriff's Office received a report of the 20-month-old child alone on the beach shortly after 10 a.m. When deputies arrived 15 minutes later the little girl was reportedly covered in mosquito bites, and sunburned.  Two miles down the road they found a Ford Explorer, which was running.
The parents, Cody and Monique Bourgeois, were located nearly two hours later down the beach, jogging naked….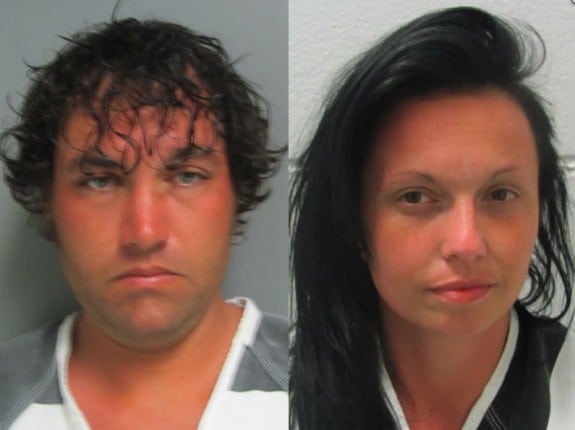 The couple was arrested and charged with child desertion and obscenity. Those charges, police say, couple be upgraded to second-degree cruelty to a juvenile. They are lucky their daughter wasn't swept away by the ocean.
Cameron Parish Sheriff Ron Johnson said drug abuse is suspected.
"Not only did they abandon their child, we never got the first call from them about them missing their child,"  told KPLC.
Child protective services has been called to investigate the incident.