A Tennessee couple has been thrust into the spotlight after pictures from their May wedding showed their newborn attached to the train of the bride's dress as she walked down the aisle.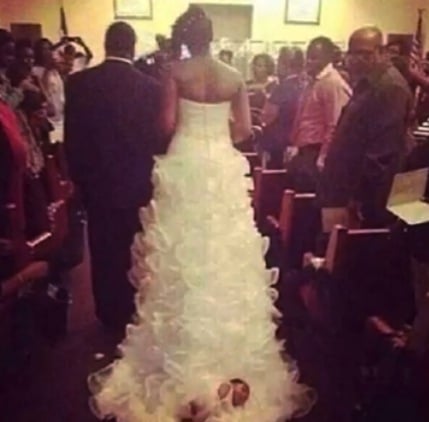 Shona Carter-Brooks was likely looking for a unique way to include her baby girl Aubrey in her wedding, but instead drew criticism from onlookers who wondered why the tiny baby was being dragged along the floor like a stuffed animal.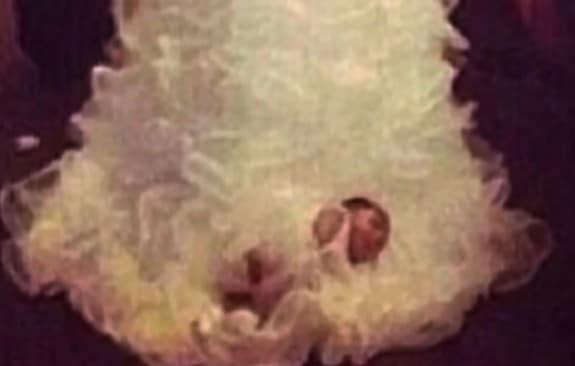 After the image hit the internet Shona took her Facebook page to defend her choices saying,
"The answer is we do what we want when we want long as Jesus on our side everything worked out fine and gone continue to be fine. Our 1 month old was awake and well secured on my train. Most important while yall got ya feelings in us we had our hearts in Christ which covers all!! So keep ya mouths running for it was just that Exclusive and Epic enough we made top blog way from small town Ripley, TN and the social media doing what they do, TALK!!!!"
What she forgets is how fragile a newborn is.  There is a reason why their head should be cradled, and supported at all times.  This stunt was just irresponsible.  If they wanted the baby to be part of the ceremony someone should have followed behind the bride carrying the infant so that she could truly be with her parents when they were married.
---
[ad]