Children visiting the emergency room for medication poisoning has increased by 28 percent and hospital admissions by 36 percent between 2001 and 2008.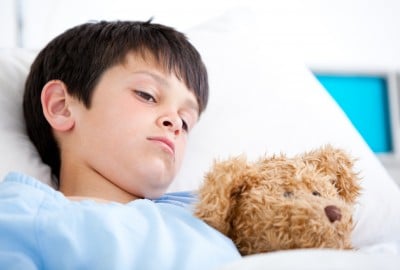 These were the results of a recent study conducted by Dr. Randall Bond of the Cincinnati Children's Hospital Medical Center and his colleagues. Patient records from the National Poison Data System that included 453,559 children between the years of 2001 and 2008 were used to determine the results.
Prescription medications were responsible for more than half of emergency room visits over the time period. Pediatric medication poisoning cases were also responsible for 76 percent of child admissions over the time period.
Incorrect dosing for children's medications and accidental ingestion of over-the-counter prescriptions were uncommon and saw very little increase. The main problem, according to the researchers, was accidental ingestion of adult prescription medication.
Bond and his colleagues believe that part of the problem is that more adults are taking prescription medications – medications like prescription opioid painkillers like oxycodone. With more than half of adults taking at least one prescription medication on any given week and around 11 percent of adults taking five or more prescription medications in any given week, more children have access to medications than they used to.
"Prevention efforts of parents and caregivers to store medicines in locked cabinets or up and away from children continue to be crucial," said Bond. Full responsibility, however, should not fall on the parents alone, according to Bond.
"The largest potential benefit would come from packaging design changes that reduce the quantity a child could quickly and easily access in a self-ingestion episode, like flow restrictors on liquids and one-at-a-time tablet dispensing containers."
Medication bottles are already supposed to be 'child-proofed.' If, however, you have a small toddler, you have probably discovered that child-proofed usually means adult-proofed. Little hands are more agile than we realize and a need to discover and conquer and the desire to imitate Mom or Dad win over ingenious packaging.
While I agree with Bond that packaging could be designed to reduce the amount a child ingests, the truth is that we, as parents, cannot wait around for medication companies to implement new packaging. Nor can we allow child-proofed packaging give us a sense of safety or security.
If you take prescription medications, try to not let your child see you taking them. This will reduce the amount of curiosity. Secondly, if your little one doesn't see you taking them, they won't know where they are stored. Keep them locked up, if at all possible. If you do not have the ability to lock up your medications, at least store them in a high place, preferably in an area that your child does not frequent throughout the day.
Related Articles: