At birth, Hannah Rose seemed like any other healthy newborn. Her parents were excited to welcome their beautiful baby girl into the world; they were living on cloud nine with Hannah in their arms. They felt that amazing joy when their daughter gave her first smile and enjoyed those early coos that make every parent's heart melt.
"She was born January, 18, 2013. A healthy, eight pound, 11 ounce baby. She was the biggest baby on the floor," Vicki Pizzulo, Hannah's mother, told Fox 29.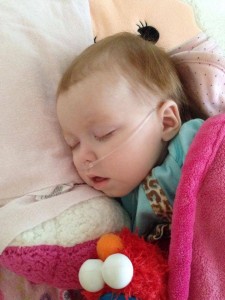 But then something changed. Hannah wasn't developing like other children her age. In fact, she seemed to be an entirely different child. At just four months, Hannah's doctors discovered the reason for her stunted development – a rare genetic condition.
Hannah was born with Krabbe disease, a degenerative illness that affects the nervous system.
Now those early moments – Hannah's first smiles, the coos, hopes and dreams for Hannah's future – they all just seem like a distant memory now. Milestones that Hannah will never meet have come and gone. And the family is heartbroken.
"We were just so blessed. And she was perfect. Four months later, she turned into a different baby," Vicki said. "It's not fair. We haven't bottle fed her since four months, we haven't seen her laugh or smile. She should be walking around, she's not."
Adding to the devastation of Hannah's condition is the fact that there is a screening test that could have identified the disease at birth. Though there is no cure, treatment is available in the form of an umbilical-cord transplant; a 2005 study by the New England Journal of Medicine found it worked well on children who received the transplant before symptoms were present. For Hannah, the information came too little too late.
"They said it's too late for her," Vicki said. "The symptoms had already progressed."
At most, Hannah only has another two years left to live. Those years will be full of regression; even now, Hannah appears to struggle when it comes to making eye contact with her mother.
Though struck with grief and still reeling from the painful news of her daughter's condition, Vicki quickly realized that she couldn't sit idly by when other children could be saved.
Vicki started with a Facebook page, called Hannah's Hope. More than 24,000 people are now following Hannah's story online – people and numbers that Vicki hopes will turn into action for Krabbe's disease.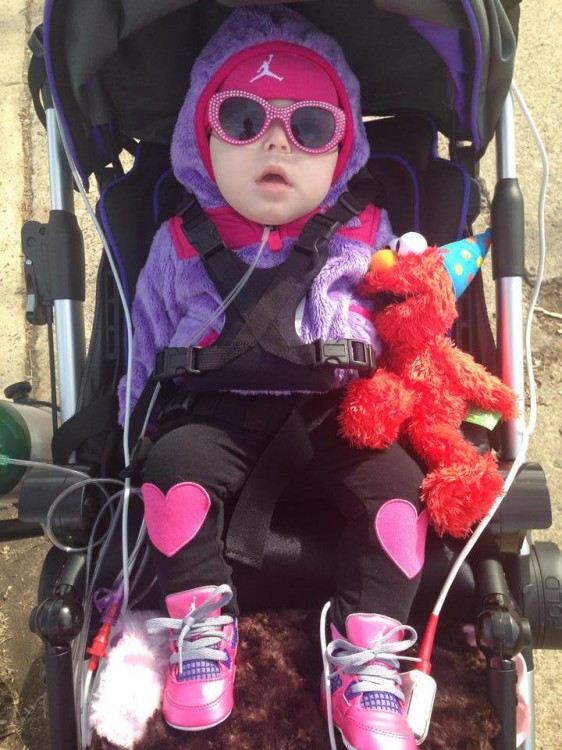 As we all know, prevention is the best medicine. Unfortunately, there isn't a prevention method for Krabbes. But there IS detection and early treatment that could improve quality of life for children with the condition – the very same detection and treatment that Vicki had been unaware of at Hannah's birth. Vicki wants the screening to become mandatory at birth so that not even one more child in the United States is left to suffer and wither away like Hannah.
"So many families are struggling, and they don't have to struggle when there are treatments out there," she said. "It's not a cure, but it's a treatment."
Vicki made progress when the Pennsylvania House of Representatives voted to approve mandatory testing for Krabbe. But instead of rejoicing, Vicki is frustrated; the State Senate still has yet to cast their vote before the mandatory testing can be put into action.
According to Senate aides that spoke with Fox 29, the bill is expected to be brought up buy the Public Health and Welfare Committee to be voted on before the legislative session summer recess. Unfortunately, there's been no word as to when the committee will meet, and that delay is creating some concern for Vicki – a mother who knows firsthand that time is not on the side of children with Krabbes.
"I can't stress enough – the first three weeks, it starts showing symptoms in the brain," she said. "Thst's why it's very important to have them tested."
The mandatory testing bill does NOT have to pass for parents to test their children for Krabbes. However, parents may have to ask specifically for the screening prior to leaving the hospital.
To follow the family's story, visit the "Hope for Hannah" Facebook page.
Related Articles:
---
[ad]