Cara and Glenn O'Neill's life was shattered when they found out that their four year old daughter was suffering from a rare, and incurable neurological disorder. What made it worse was the news that there was perhaps a cure but not yet tested on humans. The family then took to the internet to raise money for the research and hold on to the only hope that could save baby Eliza.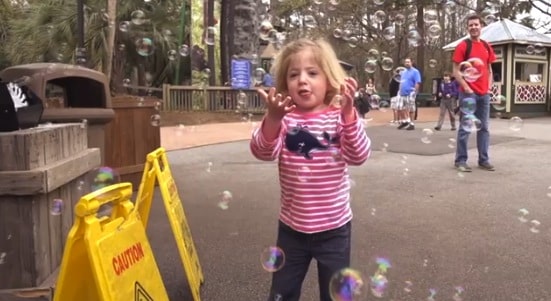 "We felt like we were in the Twilight Zone," said Cara, a pediatrician from Columbia, S.C. "It was stunning."
Eliza suffers from Sanfilippo syndrome, a disease that destroys brain cells and may kill young children even before they reach their teens. The couple also learnt through an internet search that many children begin to show drastic symptoms as early as 5 or 6 years of age – losing the ability to speak, walk or feed themselves.
"That's when my heart completely sank," Glenn said.
As the family continued to search the internet for some possible positive news, they found that Nationwide Children's Hospital in Columbus, Ohio, researchers were working on a gene therapy that cured the disease but the experimentation had only been done on mice.
The therapy could be tested on kids but for that the researchers needed a funding of $ 2.5 million to put together a clinical trial and because the disease was so rare, no drug company was eager to fund it.
That is when the family thought of creating a video. It again began with an online search where Glenn googled 'how to make a viral video' to attempt and create a video for his daughter.
Eliza is 4 and already approaching the point when the disease starts to show its dreadful affects. Her parents worry that even if the therapy may halt the disease it will not help get back the brain cells that Eliza has already lost by that time.
The O'Neills created a homemade video as their first attempt on gofundme.com. They garnered donations but it was not enough for the clinical trial.
That is when Benjamin Von Wong a Canadian filmmaker stepped in to help the family. He and his team created another video that spoke of the family's history. The video with the hashtag #SaveEliza went viral and in six months it has already helped raise $523,000 for research.
On the video, a teary Glenn says of Sanfilippo syndrome, "You know where it's headed, it's headed toward suffering, it's headed toward pain for her. And as a father, you want to be able to protect your children."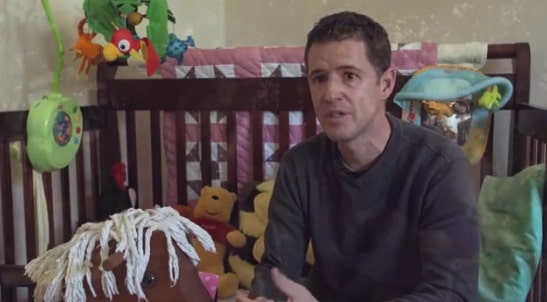 "Hope is a nice word," mom Cara adds, "but we need action."
The couple knows that even if the clinical trial is successful it might not guarantee that Eliza will get better. Eliza may not be fit for the trial, it may not work as it is still in the experimental stage, but they are still hopeful as are the researchers.
"As a parent, you have to be the advocate for your child," Cara said. "You have to give them the best shot possible. And this is her best shot."
Dr. Kevin Flanigan, a principal investigator at The Research Institute at Nationwide Children's Hospital and a professor of neurology at the Ohio State University College of Medicine explains that children with this rare disease are born with two copies of a faulty gene. The gene makes an enzyme that breaks down long chains of sugar molecules called glycosaminoglycans, or GAGs.
They "are the glue that holds cells together. Because the enzyme needed to break the GAGs down is missing, that "glue" just keeps accumulating in the cells, gunking them up and eventually killing them," he explains.
He adds that the money raised by the O'Neills will be enough for them for the clinical trial where they plan to attach functioning copies of the gene to a harmless virus that is injected into the patient.
Haiyan Fu, the researcher who started the project about 16 years ago and a principal investigator at Nationwide's Research Institute says that this harmless virus can be injected intravenously instead of directly into the brain. The virus "infects" cells with a working copy of the gene, and delivers a correct copy of the gene to enough cells that it can fix the damage.
The challenging part is that while the test has been immensely successfully in mice, it might not work in humans.
Dr. James M. Wilson, director of the gene therapy program at the University of Pennsylvania says that the body might react badly to the therapy and start an immune response.
"The possibility of an immune response is something that families clearly need to be aware of," Wilson said. "But depending on how severely affected a child is, the benefits may outweigh the risks."
But for Eliza, the therapy seems to be the only choice to move ahead.
"I think for this patient at this point the best bet is to try to get into a clinical trial," said Dr. Maria Escolar, director of the program for neurodevelopment of rare disorders at the Children's Hospital of Pittsburgh at the University of Pittsburgh Medical Center. "This is probably the worst thing a parent can see: their child deteriorating before their eyes and they can't do anything ."
She stresses that it is often the parents that help push such researches in rare disease and help speed up the process.
"I've been working in this field for 15 years," Escolar said. "The biggest changes are because of parents, not the pharmaceutical industry, or the researchers. Parents push it."
Jennifer Seidman's son Benjamin was also diagnosed with Sanfilippo syndrome when he was two. She started Ben's Dream — The Sanfilippo Research Foundation, Inc.  hoping to raise money for the research and a possible cure for her son. But Benjamin died this February just short of his 18th birthday.
"It's heartbreaking and we miss him every day," Seidman said. "But we've continued to move this research forward because I don't ever want another mother to feel the way I feel and if I could prevent that, it would be a wonderful thing for me personally."

"Fifteen years ago, I promised my son I would cure this disease," she recalled. "Although I couldn't do it in time for him, I'd love to leave a cure as part of his legacy."
For Eliza there is still hope and a strong support system of her family, friends and well wishers. Mostly of the researchers who are working to ensure that she can live much beyond her teens.
---
[ad]