A toddler 'who got lost in the shuffle' has been reunited with her parents after they were notified she was missing on the 11 pm news.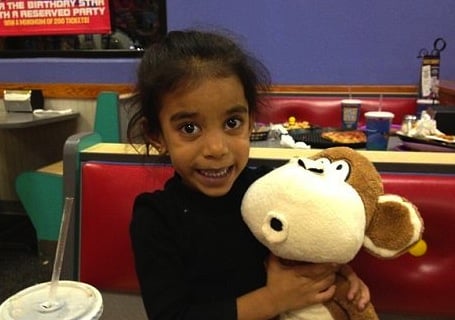 The 3-year-old, named Harmony, attended a party at the popular chain Chuck E. Cheese with her family when her parents just assumed she had gone home with other relatives after the party was over.
It wasn't until the little girl approached a staff member to say she way thirsty at 8 p.m. that the restaurant realized the child had been displaced from her parents and called local authorities.
Unable to locate the 3-year-old girl's parents, police asked local news media to put the girl's picture on the news.
Shortly after the 11 p.m. newscast, friends, family, and the child's parents contacted the Sheriff's Office. Once it was determined that Harmony's abandonment was a mistake, Child Protective Services released her to her mother.
Hopefully next time there will be a headcount involved at the end of the party.
Related Articles: