It's hard to imagine getting through life without at least one parking ticket. Whether it's for an expired meter or street cleaning it can be an extremely frustrating situation. However, not as frustrating as the ticket that was slapped on a pregnant woman in distress. After taking a tumble at home, Kirsty Tierney-Jones, 33, drove herself to Queen's Hospital in Romford. She was 38 weeks pregnant and bleeding. This was no time to worry about parking.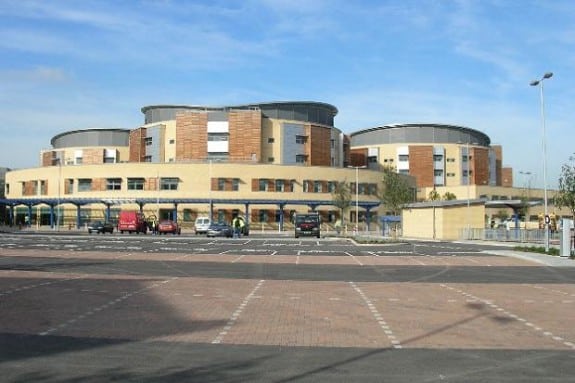 What made Kirsty all the more frantic was that weeks earlier, she had lost one of the twins she was carrying. Saving this baby was all that mattered. As she pulled up to the hospital at 5 am, Kirsty was helped inside by an elderly couple. She left her car in a space but there was no time for her to stop and buy a ticket. In an emergency situation like this, seconds matter.
Inside, Mrs. Tierney-Jones was treated for hyperemesis gravidarum. It is a condition that causes severe nausea and vomiting. The Duchess of Cambridge was afflicted with this same disorder early in her pregnancy with Prince George. Clearly, Kate didn't have to worry about parking.
When her health issues were sorted out, Kirsty was surprised and a little bit appalled at getting a parking ticket for the visit. Gemini Parking Solutions handles the parking for the hospital and threaten to take Kirsty to court over what amounted to was a $75 fine.
"It's absolutely disgusting. My child's life was at risk and they still want to fine me," she told the Daily Mail. "My baby could have died. I had already lost her sibling," she added. "It would have been different if it was an appointment but this was an emergency."
Thankfully, there is a happy ending to the story. Most importantly, Kirsty gave birth to a healthy baby girl. As for Gemini Parking Solutions, after a local paper picked up her story, the company decided to cancel the ticket. Maybe the hundreds of calls in support of Kirsty were an influence.
---
[ad]