A former goalkeeper Luigi Barbanera was at the right place at the right time earlier this week to make the catch of his life and save a 23 month old in Italy.
45 year old Luigi, who works as a guard at an Italian penitentiary was passing by a building on Monday when he noticed some commotion. Upon looking up he saw a toddler leaning dangerously from a 2nd floor window of the building. Luigi's instant reaction was to position himself below the window in such a way that the child could fall into his arms.
At that very instant the dangling toddler fell and as Luigi held him, the impact caused both to fall on the ground. Luckily, both were uninjured.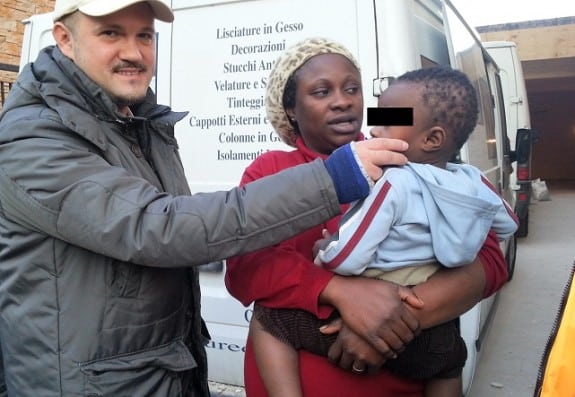 "To tell you the truth, in the moment I felt completely powerless. I didn't even know what I would do. Five minutes passed before I saw the baby move its leg forward wearily and fall," Barbanera told Italian-language newspaper Corriere della Sera.
It was later found that the child's mother had left the toddler sleeping momentarily while she hung laundry up to dry. When she returned she found her baby missing and rushed to the street to see him safely in the stranger's arms.
The penitentiary officer is expected to receive a commendation from Italy's minister of justice, and will also be considered for a civic merit award bestowed by the mayor of Cantù.
But the Good Samaritan says it was just fate.
"Fate made me pass by the road at that time," he said.
---
[ad]