41-year-old Cory Cannon was driving home from work on a busy roadway in New Jersey when he spotted what he initially thought it was a toy in the middle of the road. It wasn't until he saw the 'toy' move that he realized it was a child and got out of his car to stop traffic.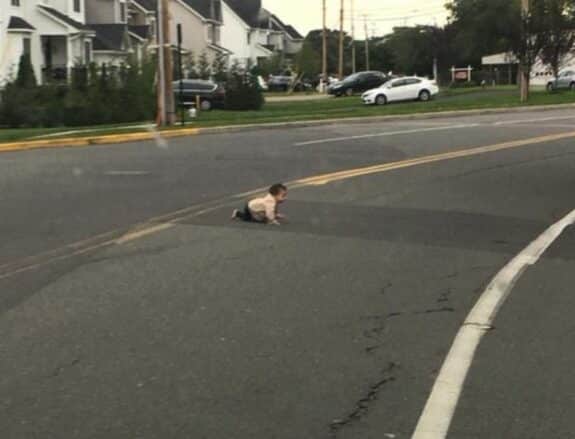 A baby boy had crawled halfway across the street and was in the middle of Cory's lane, in the direct route of oncoming traffic.
Cory pulled over immediately, stopped traffic behind him and, for proof, snapped a quick picture of the baby before snapping the child up.
A neighbor recognized the baby and returned the child to his home.
"The family of the child was unaware that he had left until the neighbor returned him," Lakewood Police Capt. Gregory Staffordsmith said in a statement to The Washington Post on Monday.
It is believed that the baby boy may have crawled out through a door that an older sibling left open.
The family of the child did not respond to requests for comment.  The investigation is active and ongoing, with the assistance of the New Jersey Division of Child Protection and Permanency.