Famous cousins Penelope Disick and North West dressed as twinsies last night for Halloween.  Reality star mom Kourtney Kardashian shared photos of  the little ladies headed out together for a night of trick or treating.
Earlier in the day Kim Kardashian tweeted a photo of Nori dressed up as a skunk saying,
'My little stinker is waiting to show daddy her costume. Halloween has started early this morning'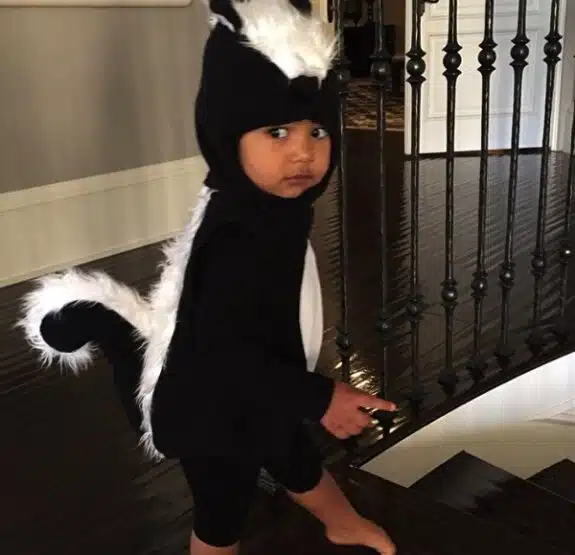 Kim also shared a photo of herself dressed as Vogue Editor Anna Wintour, along with her makeup artist Joyce Bonelli who dressed as Grace Coddington, while their kids mimed André Leon Talley and Chanel's Karl Lagerfeld.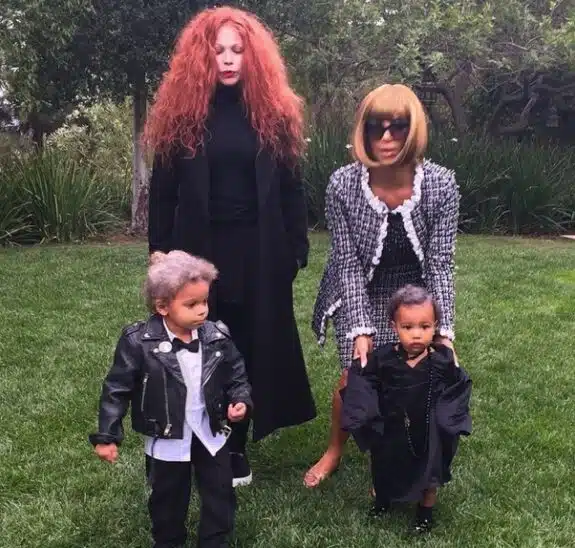 Just before they headed out Kourtney tweeted, 'Skunks! #cousinlove'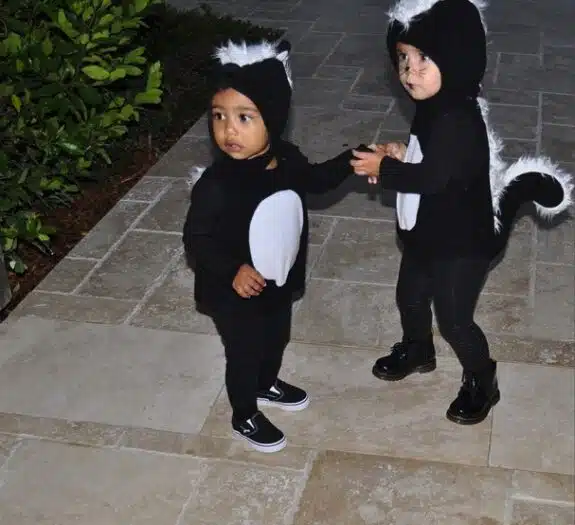 Kourtney also shared a photo of herself dressed up as a cat with boy her kids.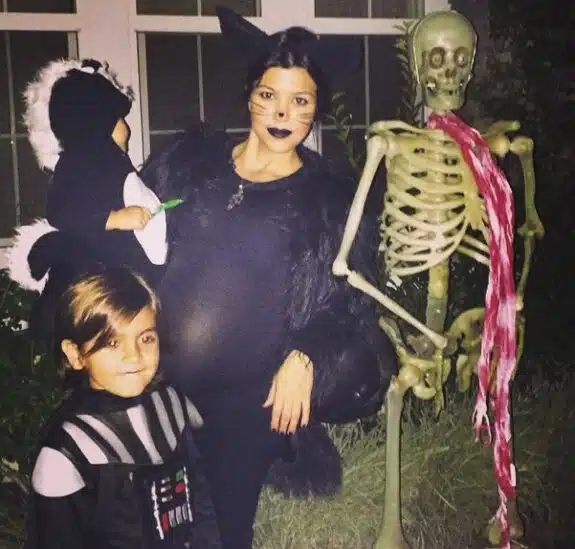 The skunk was a popular costume for celebrity babes this year.
Fergie tweeted a photo of Axl dressed up as the striped critter saying, 'First trick or treat!!! Daddy's lil stinker. :)'
---