Over the past week there has been an abundance of neglectful parenting stories flooding my newstream.  From the dad who forgot his baby in the back seat for 8 HOURS, to the parents who left their toddler home alone before the house went on FIRE and the couple who abandoned their baby in the park, these past 7 days point to a steady decline in responsibility and respect for the tiny little people who rely on us to keep them safe and sound.
The newest gem is brought to us by CBS Philadelphia.  Police in the Lehigh Valley say a mom left her two-month-old baby in a minivan while she spent hours drinking in a nearby bar.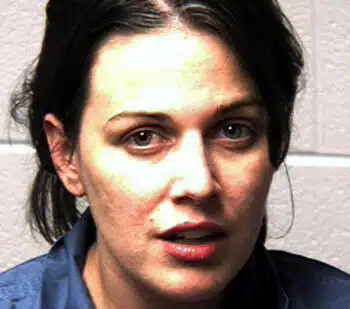 Lisa Altif, 32, was arrested at the Keystone Pub after passersby alerted management of an abandoned baby in a vehicle outside the bar.  The mom, they say, ordered her first drink at 6:30pm, and the baby was found crying around 11:30pm.
"Some of our customers came in, heard the baby crying, notified the manager," Savvas Kiprislis, owner of Keystone Pub said.
When police arrived they found a 2-month-old baby light dressed, strapped in her car seat.
"It was 39 degrees out through the Weather Service, and the baby definitely appeared to be somewhat cold based upon her attire. She was only in a onesie with some light socks and a light blanket on," Bethlehem Township police officer Stephen Malitzki, Jr. said.

"I did find a car seat strapped to the floor of the car with the actual rear seat removed, in the rear of the minivan.  I felt the hood immediately, and it was very cold to the touch," Officer Malitzki said.
Officer Malitzki walked into the pub asking for the minivan's owner. Altif followed him out and unlocked the vehicle.
"We removed the baby in the car seat and put her in one of our patrol cars until an ambulance could come to check the infant out. We wanted to get her warmed up," the officer said.
Her core body temperature was measured at 97.6 degrees after she was taken to a local hospital, authorities said.
Initially Altif told police she had only been inside for 20 minutes, but later changed that to 40 minutes.  Bar receipts and surveillance revealed that she had been there for much longer and had consumed as many as five glasses of wine.  Police measured her blood alcohol level at 0.12, one-and-a-half times the legal limit.
"Someone saw something and said something to us. Those people are heroes. Hopefully that child will be okay and maybe even saved that baby's life," Kiprislis said.
Police have been trying to contact the child's father.  That baby is now in the care of Child and Youth Services.
Altif is being held on $40,000 cash bail.
---