For police in Pennsylvania, the million dollar question is how exactly does a one year-old girl become intoxicated to over four times the legal limit? Investigators are questioning the mother of the girl after she was brought to the emergency room at Erie's Saint Vincent Hospital last Wednesday evening.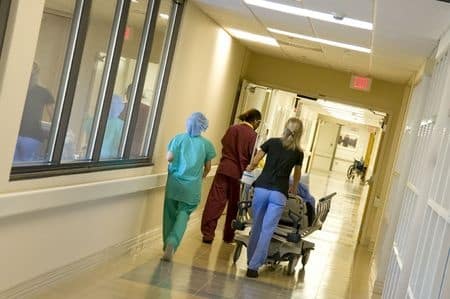 At the moment, investigators still are not sure how the child came to ingest the alcohol that caused her intoxication. The child's mother works the night shift had left her daughter at home with a caregiver, whose identity is being withheld. When the mother arrived home from work the next morning, her daughter had fallen and suffered a laceration, which is what had led her to bring her daughter to the emergency room.
It was only after an emergency room physician had examined the girl and noticed that she was behaving in an unusual way and decided to run a blood test. When the results came back, everyone was shocked. The toddler's blood alcohol level was 0.289. For an adult, the legal limit when one is considered drunk is 0.08, making the child's level nearly four times over the legal limit, leaving the girl with a dangerously high concentration of alcohol in her bloodstream.
After learning of the child's condition, hospital staff immediately notified the authorities, who quickly launched an investigation into the matter. Erie Police Chief Randy Bowers says that currently, investigators are trying to piece together the child's whereabouts before she arrived at the hospital, hoping that will give them some clue as to what happened. Authorities have also questioned the child's mother and a family friend who accompanied them to the hospital on Wednesday.
As of Thursday afternoon, the child was in stable condition, but has since been transferred to Children's Hospital of Pittsburgh, because Saint Vincent Hospital does not have appropriate expertise in treating specialized pediatric cases such as this. The Erie County's Office of Children and Youth have placed the child in foster care while the investigation is ongoing. No other names have been released.
---
[ad]