In this digital age kids want to keep up with their parents and document their adventures.  The problem with that is they are rarely aware of how expensive good gear is and can easily break pricy equipment if they don't use it properly.  Looking to create a camera that could go where kids go but not break the bank, VTECH debuted the Kidizoom Action Cam.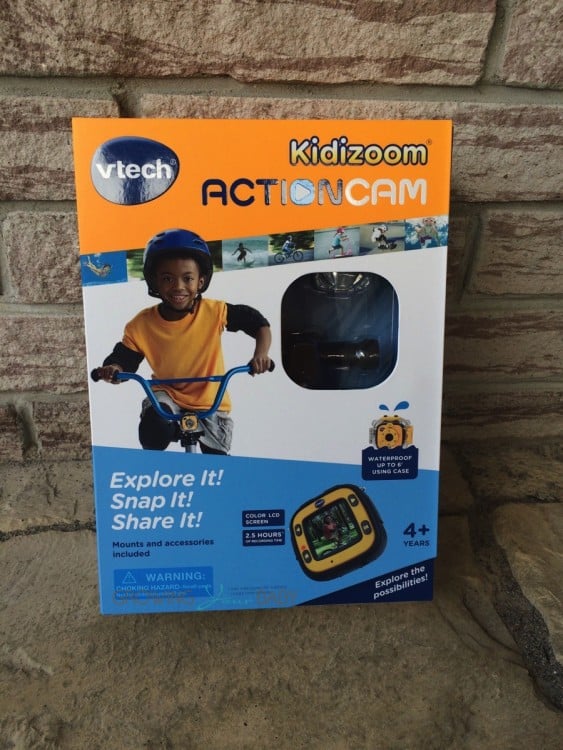 Released a couple weeks ago, we got our hands on one and have been testing it all over our house and city!
Before you start, my first recommendation is to get an 8g micro SD card.  The camera comes with 128m of internal storage, but that isn't enough.  Secondly, go into settings and push the video recording resolution up to 640×480.  This isn't a crazy high resolution, but it's pretty good – for a $60 camera.  Anything lower produces somewhat grainy video, which can be frustrating if your child wants to use the footage for a video channel.
Out of the box this compact camera comes with a lot of great accessories that allow kids to use it in many ways.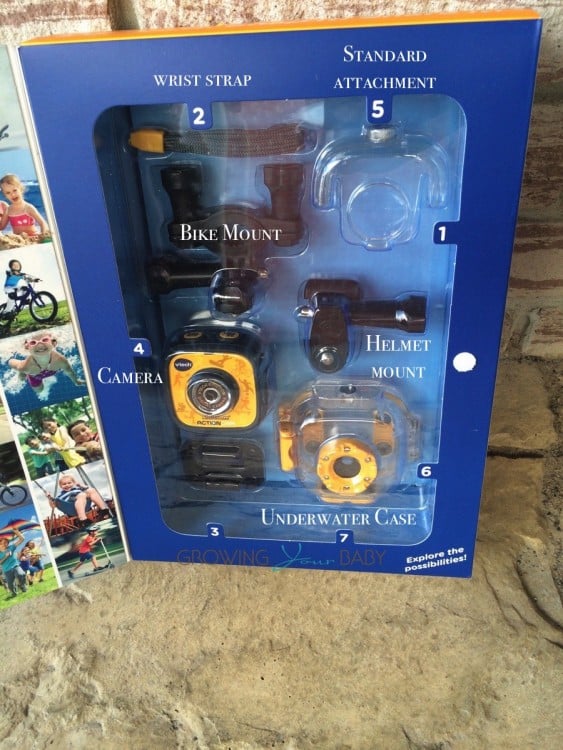 The first mount can be attached to the frame our your child's bike so they can record their street adventures.  I like that it can be pivoted an locked into different positions to accommodate different shots and views.  We found that the video we got off the bike was very unstable.  Mostly because the streets are not even and they are often going over cracks, curbs and riding unevenly.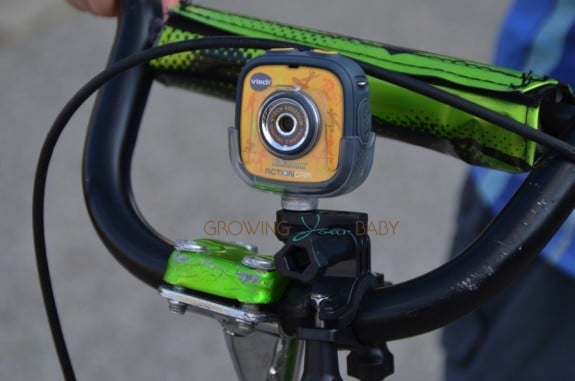 The second mount comes with sticky tape so it can be attached to a helmet, skateboard, scooter or any other moving device your kids want to use to tape video on.
The third attachment is an underwater case.  Because we have a pool, this is the case we have used the most – and it's the video and images – I like the best from this camera. All kids need to do is pop the Kidizoom Action Cam into the case, lock it shut and they are ready to go. We have used this a few times in a couple pools and it is a big hit with the kids (and parents!). When the camera has the case on it there is no concern that it will get ruined and kids can use it as they please. In the package there is a wrist strap, but it isn't really needed as the camera floats if you let it go when it's in this case.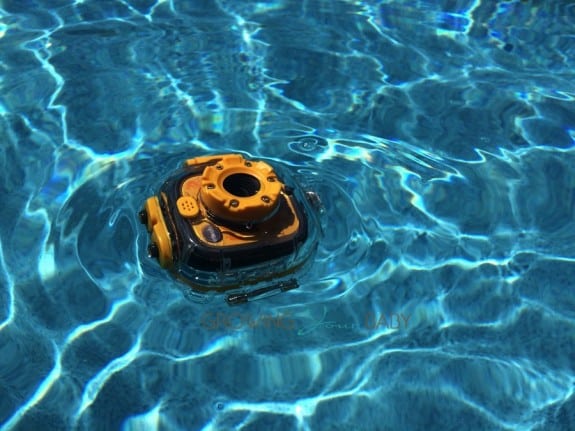 Video underwater is very fluid and the pictures are really clear. They are 640 x 480 resolution, which is over 100dpi so you should be able to print them off on 4×6 paper.  I haven't tried printing any pictures off but on my computer screen they look great!  The size of the image is much smaller than the ones that come from my other cameras, but they are good for sharing and albums.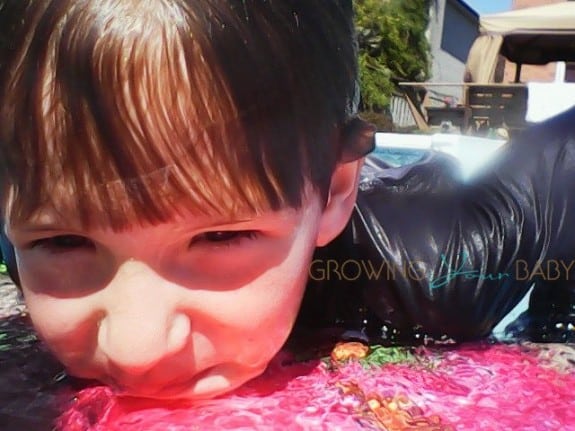 As well as offering video and images, the VTECH Kidizoom Action Cam also does time lapse. We tried it a couple times and didn't find this video to be stellar. There are some music editing options that give it a cute look when kids are playing it back.
Kids can also add some special occasion frames to their photos to give them a custom look as well.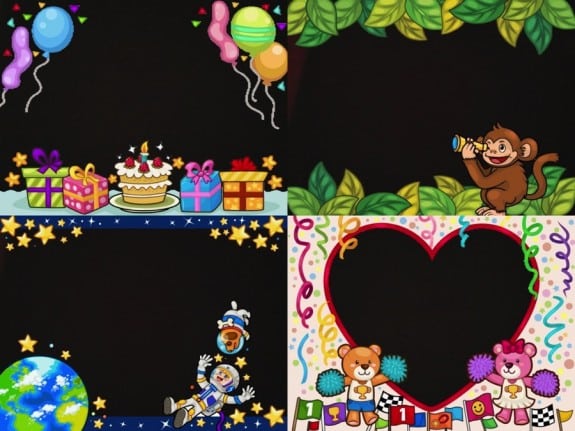 Overall we really like this camera.  The bracket that attaches the camera to the two attached mounts has a threaded piece on the bottom which allows it to be connected to a tripod, selfie stick or even a dolly, which adds to its versatility.  It's easy to use, sturdy and takes pretty good photos.
To give you a better look at how the camera works and some of its features please check out my video below:
---
[ad]