Moving on from bottles is no easy task, but we couldn't wait to do so! A lot of sippy cups on the market have hard spouts, require a great deal of cleaning after each use, and will not hold up with multiple washings. It took us a while to find the perfect sippy cup that both kids would drink from and that wouldn't leak all over the place. At an early age, the boys learned how to drink out of the straw at restaurants, so I knew that a straw sippy would be our best bet. Our solution was the B.Box Essential Sippy Cup.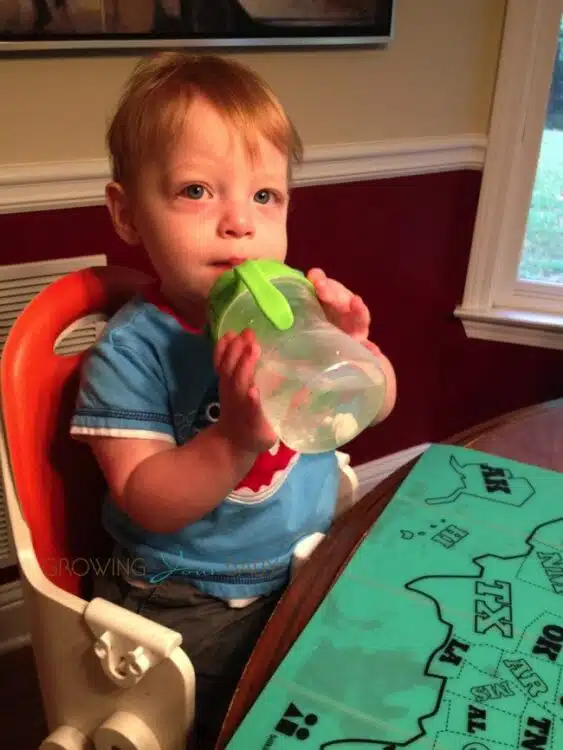 When we first tried the B.Box Sippy the boys would only chew on the soft straw but the second time around they figured out how to get the water out with ease. The flexible, weighted straw is our favorite part, the boys can tip the cup any which way and still be able to still get a drink without getting frustrated. Perfect for 9 months, and above, the large handles on the cup make it easy for little hands to hold and the lid is easy to flip open and close. My boys love to bang on the table and they think it is hilarious to throw things on the floor and say "uh-oh". This cup has had its fair share of drops and bangs and still works great!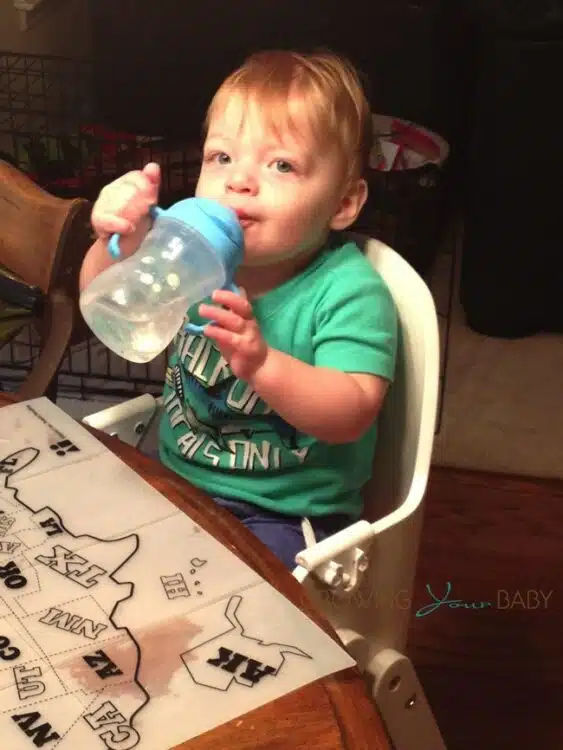 Since we are going through the teething phase I was worried about how well the actual straw would hold up, so far so good. If your child has gnawed through the straw, b.box offers replacement straws and a cleaning brush kit for $8.95 that makes it easy to clean and is definitely recommended to purchase if you are using the cup for milk.
While the cup is leakproof, you do need to pay attention when you put the top on. At times the grooves were not lined up or not on tight enough which caused the cup to leak a little bit. Also, taking the straw out can be a little tricky, so be careful that you pull down the thick part of the straw under the cup. The B.Box Essential Sippy Cup ($14.99) is dishwasher safe, comes in a variety of cool colors, and is BPA, Phthalates, and PVC free. Babies and Toddlers will find it easy to use and will love the weighted straw to get to the last drop.
Another great item I found from Australian based B.Box is their essential travel bib.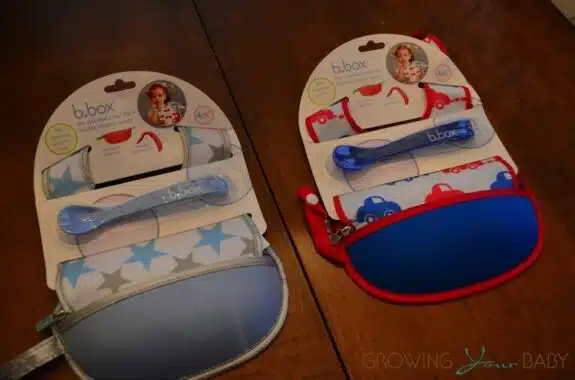 It's fantastic, especially for babies who lunch! The bib zips up into the catcher which is a small pouch to hide all the messes from eating. It is also waterproof and so easy to wipe clean for the next use.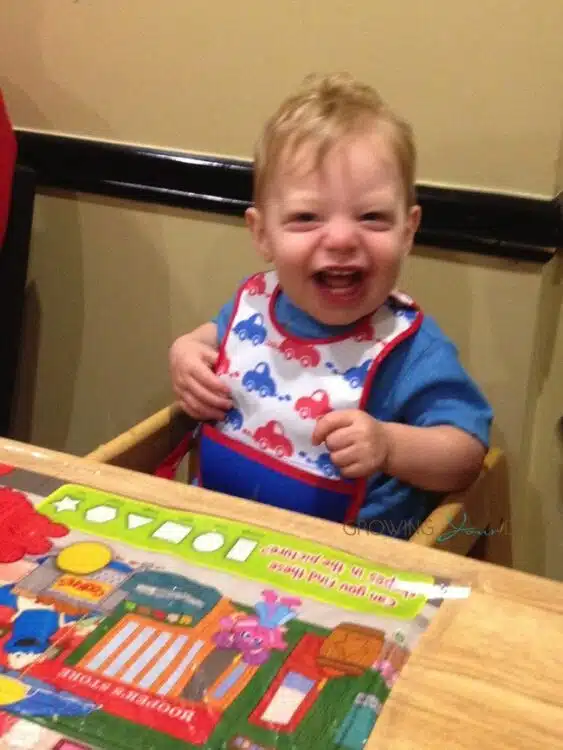 Included with the bib is a lightweight silicone spoon that is BPA, Phthalates and PVC free and can be tucked inside, perfect for on the go feeding. One of my favorite things about the bib is that it has three snap buttons instead of velcro, so it is not easy for your little one to pull off and can accommodate any size baby/toddler. The bib has a velcro loop that you can connect to your diaper bag or stroller for easy access and comes in a variety of bright, fun designs. While a little more expensive than other travel bibs ($14.99), the B.box essential travel bib is a must have purchase for on-the-go feeding and playdates!
---