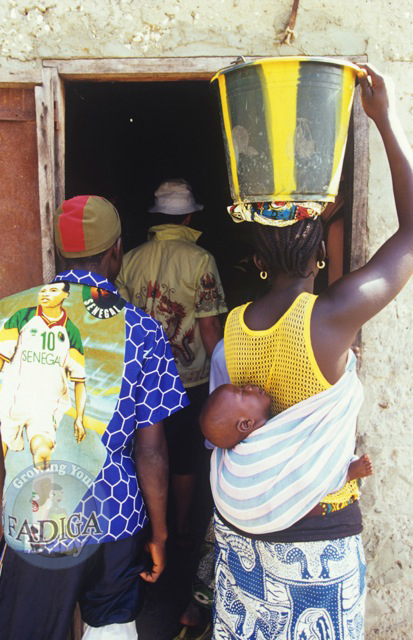 Baby wearing has been in the media over the last few weeks after Infantino was forced to recall 1 million slings for possibly causing the deaths of 3 babies.
While looking through photos from other countries this afternoon, I was amazed at how innovative moms around the world can be when they are short on resources but need to still get chores done while carrying their babies.
In the industrialized world, 'baby wearing has gained popularity, partly under influence of advocates of attachment parenting'. Most of the women in the photos I found appeared to have to wear their baby out of necessity and preferred to 'strap' their little ones to their back to keep their hands free to cook, carry other children or carry supplies if needed. This is also the easiest way for moms to transport their baby while keeping them involved in social interactions .
It is also interesting to see that a simple strap and a piece of fabric tied properly is able to secure a child comfortably enough that they can accompany mom and sleep if they want – although the little one who is being carried by his sister doesn't look comfy at all…
Enjoy the Gallery!
---
Related Articles:
{ZUMA} SOURCE
---