Matthew Broderick and Sarah Jessica Parker enjoyed a beautiful New York City day out at the park with their twins Tabitha and Marion yesterday.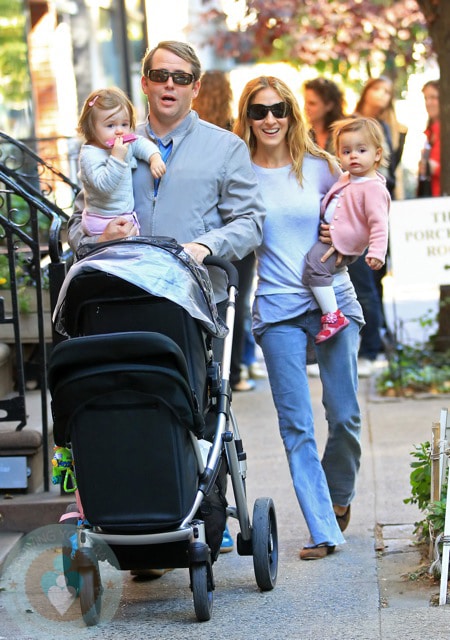 The girls, who are now 15-months-old, looked adorable in knitted cardigans while they played with mom and dad. This is the first time we've seen Both Matthew and Sarah out playing with the girls. They really are an adorable family.
The couple pushes an Uppababy Vista stroller with the Rumble Seat attached.
Related Articles:
{SPLASH}