Pink(Alecia Moore) and her daughter Willow were spotted having lunch at Coogies in Malibu on Saturday.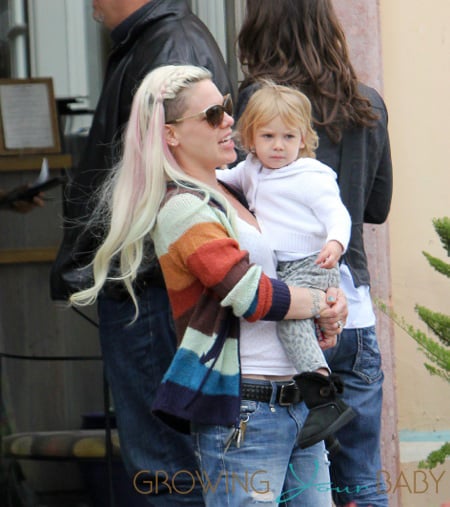 The singer was casual in jeans, a white tee and a striped cardigan as she carried her little lady to the car.
Earlier this week Pink and her husband Carey Hart celebrated Willow's birthday. As expected, she got some pretty sweet presents! Carey shared a picture of her new cool new ride saying,
One of Willz B Day presents from @rookecustoms . He builds killer bikes AND lil girls presents!!!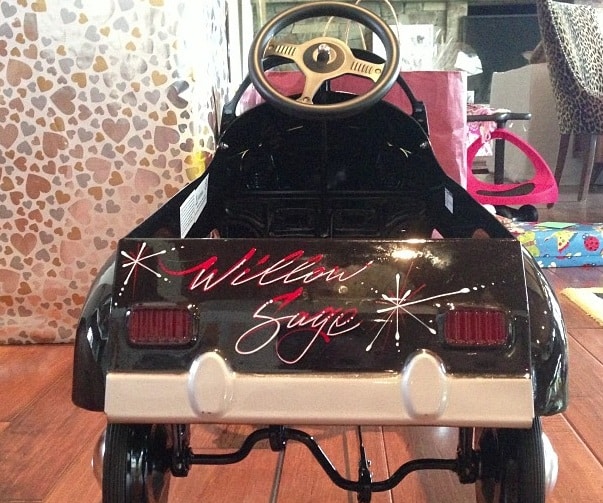 To celebrate the big day Pink asked her fans to support a local children's charity.
In honor of Willow Hart's 2nd bday, we encourage everyone to help a child today by donating to a kids charity.
For the last four months Pink has been touring North America and Europe while she performs her 'The Truth About Love Tour'.  In just a couple weeks the family will relocate to Australia while Pink plays 30 dates in Perth, Adelaide, Melbourne, Brisbane and Sydney.
There is no shortage of world adventures for this toddler.  She is probably on her second passport!
---
{SPLASH}
---
[ad]