Singer Pink and her daughter Willow were photographed enjoying some together time at the beach on Monday morning.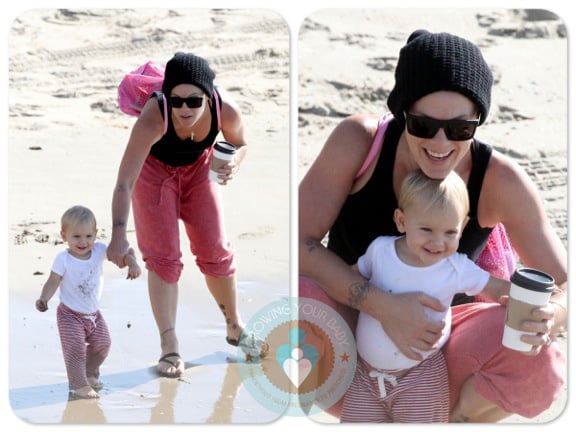 The pop singer sipped on a coffee as the pair played in the sand before walking up to the water to dip their feet in the ocean.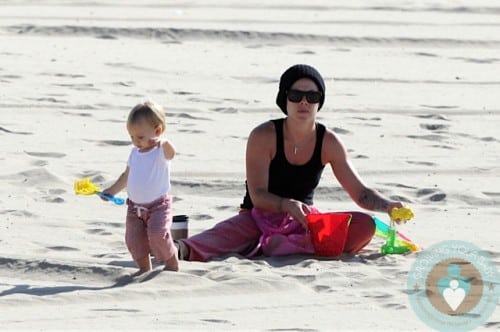 Often photographed during her outings Pink recently told Marie Claire magazine that her celebrity status has its up and downs,
"Being famous feels like being a monkey in a cage," Pink explained to British magazine Marie Claire. "But my favourite thing about being famous is getting reservations at restaurants. Hands down."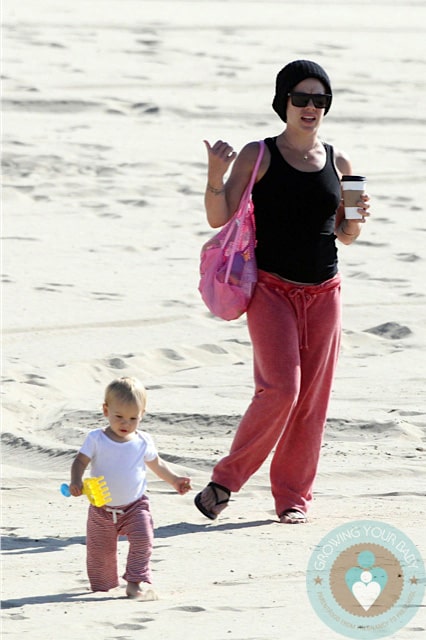 And with those reservations, comes opportunities to dine with other celebrities, possibly some that she admired as a child.
"Michael Keaton from Beetlejuice [makes me star-struck]," she explained. "I was sat three tables from him in a sushi restaurant and I couldn't even eat."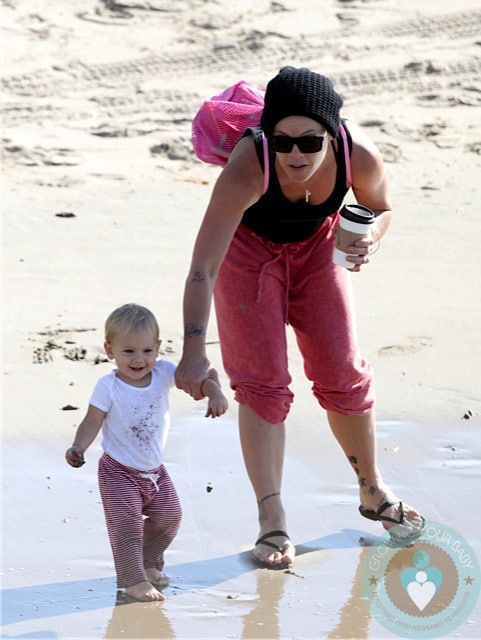 {PACIFIC COAST NEW}