Pink (Alecia Moore) and her daughter Willow Hart were spotted out yesterday at a coffee shop in Malibu after shopping at 98% Angel.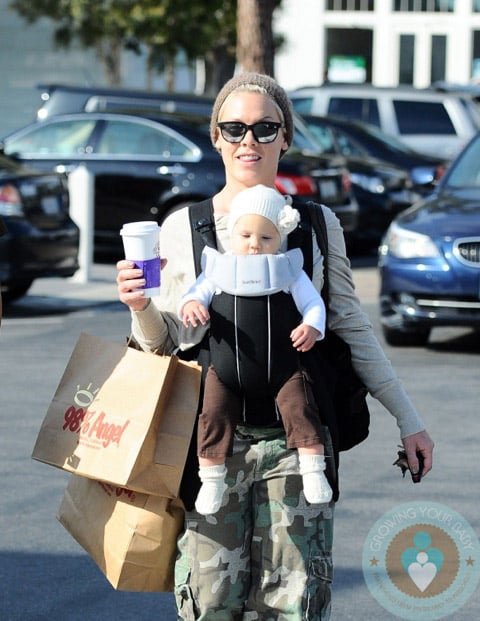 The girls finished their day out at the park where the singer and pushed the tot on the swing.
All the fresh air seemed to do be good for Willow. Yesterday Pink tweeted,
and if i don't sleep soon none of this will matter
She followed up this morning saying,
6 whole glorious hours of sleep!..speaking in full sentences again-life looks doable. i may go find a stranger + kiss on them. thanku Willow
Even celebs have the same parenting issues as the rest of us! Pink carries Willow in a Baby Bjorn Comfort Carrier.
---
Related Articles:
{SPLASH, WENN}
---