The world over doctors are using unique treatments to correct rare conditions in children.  This weekend one North Carolina baby will finally join her family at home thanks to a procedure performed for the first time in the U.S. to repair her esophagus.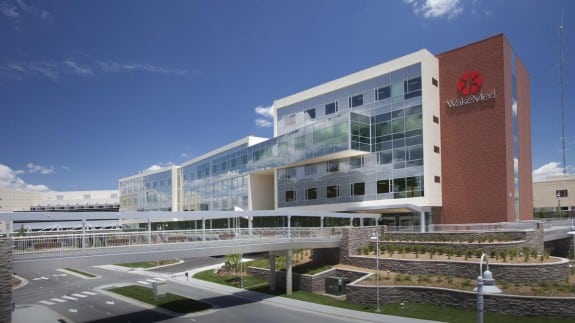 Eight-week-old Annalise was born with esophageal atresia, a congenital defect that affects about one in 80,000 infants. This meant that she was missing about one-third of her esophagus, which prevented her from eating or even swallowing saliva because her throat and stomach weren't connected.
Traditionally the only way to repair the problem has been through surgery until Dr. Mario Zaritzky, a pediatric radiologist with the University of Chicago Medicine, developed a magnet-based procedure. For this magnets are inserted into the upper and lower ends of the esophagus, and they pull the two ends together over the course of a week so they can be connected.
With Dr. Zaritzky on hand as a consultant, WakeMed pediatric surgeon Dr. David Hoover performed the procedure on Annalise on March 30.  The magnets were removed on Monday after her esophagus was successfully repaired.
"We don't understand all of the benefits yet, and we won't know them all for years to come, I think, as we watch her grow and we see she's being able to avoid a lot of the complications that a lot of these babies have had over the years because surgery was the only option," Dr. Hoover said Friday.
To date the magnet procedure has only bee used on infants who had also undergone surgery. Annalise is the first patient in the country to have her esophageal atresia corrected without surgery, WakeMed officials said.
Her mother, Suzanne Dapo, fed Annalise from a bottle at a news conference at WakeMed.
"It's amazing. It's such a good feeling," Dapo said. "When the magnets came out and I could actually pick her up, I don't think I put her down for the entire day."
---
[ad]