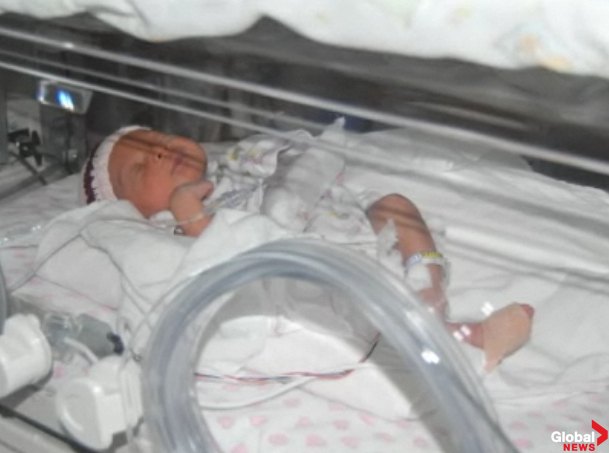 There was some excitement in the air this week when a plane flying from Germany to Colorado received an unexpected extra passenger during the flight.
Heather Randle was flying alone from Buku, where here husband worked, to her home in Denver, Colorado. When she boarded her second flight after a layover in Frankfurt, Heather, who was 32 weeks pregnant, noticed she felt ill but blamed it on an apple she forgot to wash before eating it earlier. The plane, which had 295 passengers when it took off, was in for a big surprise when Heather's water broke in the air. She pushed the in-flight call button; still unaware she was in labor.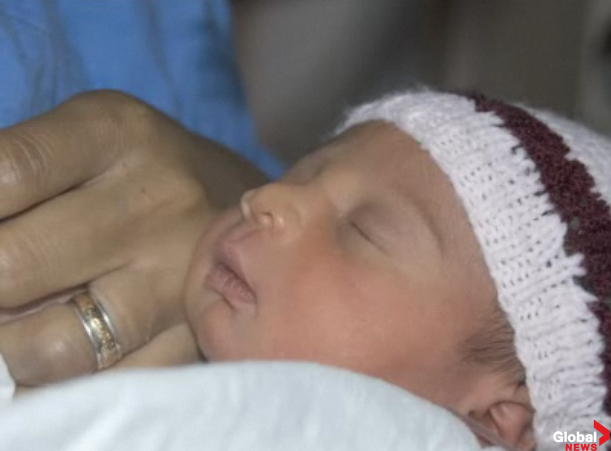 Flight attendants whisked her to the front of the plane, where three doctors and a nurse, who luckily were on board as passengers, joined her. Baby Trudence Sophia was born in the air, just over seven weeks premature. Heather expressed her gratitude that karma was on her side, "I was absolutely blessed that there were three doctors on that plane and a nurse, and that they were all willing to get up. I mean they didn't have to get up and do anything – they could have said someone else will deal with it. They were there for me."
Heather's husband, Bryce, was notified and he rushed to Winnipeg, where Heather's flight made an emergency landing to get mom and the new baby girl emergency help. Trudence is in neo-natal intensive care, but doing well.
The surprise delivery was not Heather's first mid-flight surprise. Her husband proposed to her in the air as well. – Jill, Staff Writer
Related Articles:
---
[ad]