One of my son's favorite things to do is create with Play-Doh. Their Sweet Shoppe line has been popular collection for us because it allows kids to create their own sweets and deserts.
New for Spring, Play-Doh has expanded the collection with the introduction of Swirl & Scoop Ice Cream Playset.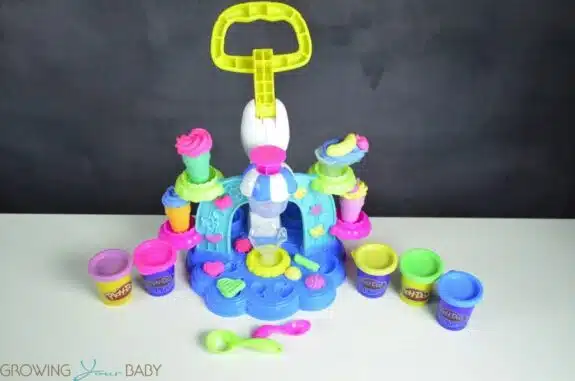 This set is great because it comes with 5 small cans of dough(2 regular and 3 Play-Doh plus), and enough cones and sundae bowls to feed the whole family.  Retailing for just $12.99, this set is also a great option for gifting.
With more than 35 different candy, fruit and cookie molds, there are infinite desert options for kids looking to create something 'yummy'.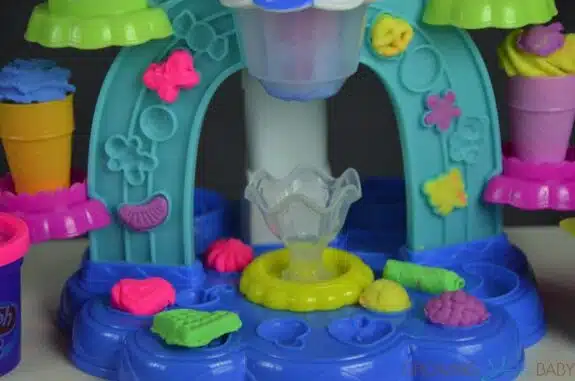 The center of the set features a soft serve ice cream unit that is kid powered for more fun.   Add some bananas, cherries, a waffle or pretzel – the options are endless!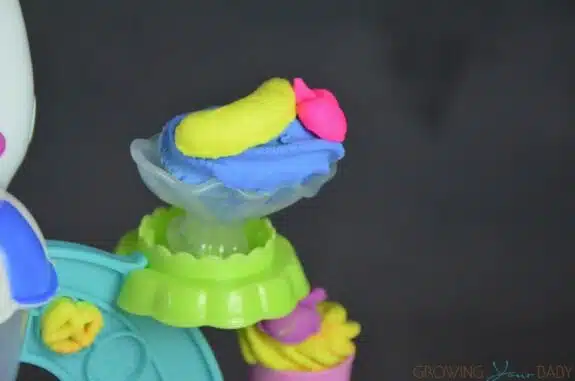 Please check out the set in action below!
---