This Fall Play-doh is going in a different direction. Known for being a modeling compound that can be transformed into almost anything, it will soon become a staple for little crafters. DohVinci is a lighter, more liquid composite that can be used to create your own beautiful 3D art designs.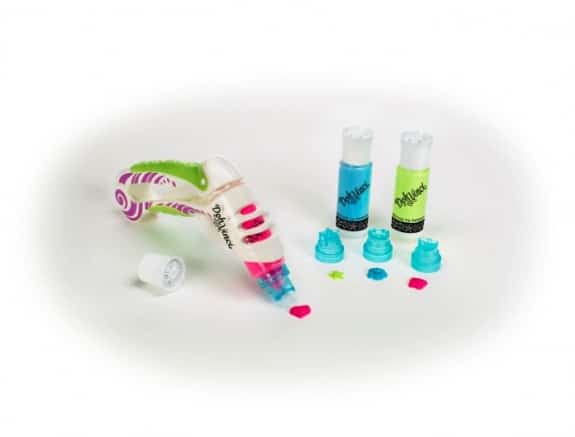 With the patent-pending design compound and the innovative Styler tool, the creative experience is highly intuitive, enjoyable, unique and completely engrossing for kids of all ages. Simply pop your favorite color into the Styler and squeeze to easily create your own designs. With so many colors and application techniques, no two designs will be the same, and since the design compound sticks to other surfaces such as wood, glass, duct tape, and paper – the creative possibilities are endless!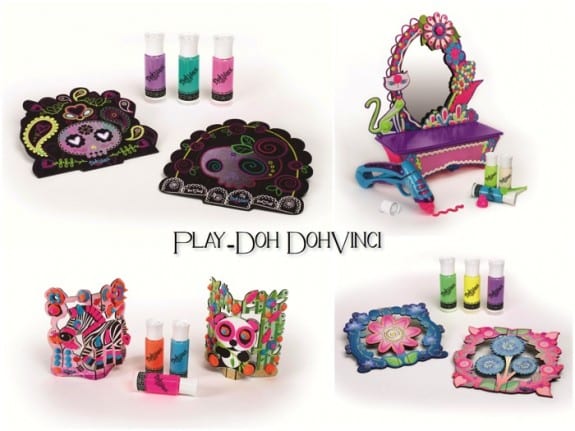 For kids who are looking for more classic modelling play, Play-Doh will introduce a double desserts, cupcake tower, Magical Carriage(pictured below), Disney Princess design a dress and Diggin' Rigs Boomer the Fire Truck(pictured below) play sets this Spring.
For Fall little creators can look for Cake Mountain, Disney Princess Magical Designs Palace(pictured below), Disney Princess Magical Undersea Palace, Disney Princess Magical blooming castle, Disney Princess Rapunzel's Garden Tower and Diggin' Rigs Buzz Saw Playsets(pictured below).
---
[ad]