Police Sergeant Patrick Hildenbrand thought he was performing a routine traffic stop when he happened upon 19-year-old Matt Morgan speeding through the streets in Columbia County. But, as it turned out, Sergeant Hildenbrand would play hero to a father and his son.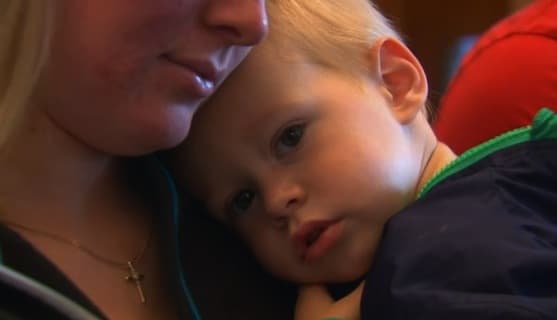 "I was going and then he hit his lights and then as soon as I seen that I stopped and I ran to his car," Morgan told ABC 7. ""You get through traffic a lot faster," he told the officer.
"He has a young boy in his hands and he's running at me, yelling at me, his son is not breathing. 'I think my son is dead. My son is not breathing,'" Sergeant Hildenbrand told ABC 7.
The whole ordeal started with Morgan's 22-month-old son, Matthew, started having a seizure and then collapsed. The father grabbed his son's lifeless body, jumped in his car, and started speeding through the Duchess County Village of Red Hook, where Sergeant Hildenbrand had been on duty.
Sergeant Hildenbrand had both the father and his son climb into his car and then started performing CPR on the boy as he drove through the streets to the nearest hospital.
"I reached my hand back here as I'm driving, moved my body over and started doing all the compressions and feeling for a pulse while I could still operate the vehicle," Hildenbrand said.
While the Sergeant says he doesn't see himself as a hero, the emergency room doctor that treated little Matthew at the nearby hospital says otherwise.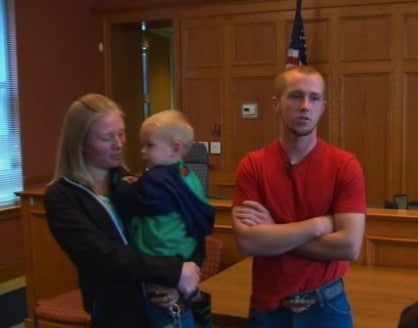 "I really don't think this child would be here today if it wasn't for those efforts. I think the key is when you can start rescue CPR out in the community it certainly, the earlier you start it the better outcomes you have," Dr. John Sabia, of Northern Dutchess Hospital told ABC 7. "Doctors performed tests on little Matthew. They still aren't sure what caused the young boy to collapse in the first place [but] the little boy is now back home thanks to the heroic work of a multi-tasking police officer."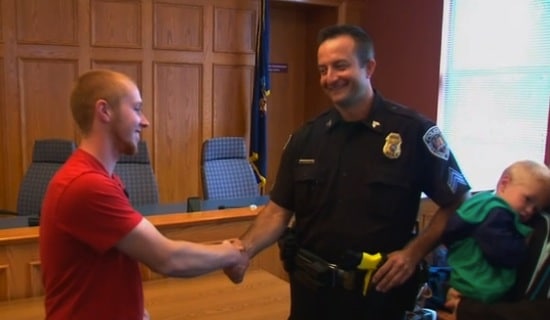 And, of course, the young father will always be grateful for Sergeant Hildenbrand's heroic act that day.
"Don't take for granted what you have, because it can be over in the blink of an eye," Morgan said.
Related Articles:
---
[ad]