Two months ago, the world looked on as authorities loaded more than 400 children onto buses after a raid on a polygamist sect's ranch in Texas.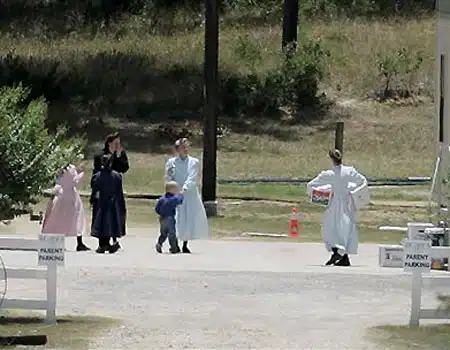 In that time, many families have had to drive to all corners of the state to see one or all of their children.
While I don't agree with their marital practices, it was sad to see these parents on television day after day begging and praying to have their children back.
Today , Texas District Judge Barbara Walther, responding to a state Supreme Court ruling last week, signed an order filed by attorneys for the parents and Child Protective Services, allowing the parents to begin picking their children up from foster care facilities around the state almost immediately.
"A lot of the mothers are considering their options, deciding where to go next and some families have purchased homes or gotten other housing," Susan Hayes, a lawyer for one of the children, told FOX News. "Other families will be going back to the ranch and some will be going back to the ranch with a little caution because we're not sure what else the state has in store for this case."
"These mothers are very determined that they won't be separated from their children again," Hayes added, speaking en route from picking up a toddler with one of the mothers.
The children were not released without stipulations.
The judge has ordered that the parents to stay in Texas, to attend parenting classes and to allow the children to be examined as part of any ongoing child abuse investigation. But it does not put restrictions on the children's fathers, require that polygamy is renounced or that parents live away from the Yearning For Zion Ranch.
Parents must also allow CPS (Child Protective Services) to make unannounced visits to the families and that they notify CPS if they plan to travel more than 100 miles from their homes.
We hope that the families are able to re-build their lives now that they're back together.
---