Little Dexter Brady is your typical happy, healthy three-year-old child. But his life didn't start out that way. Born at 23 weeks, no bigger than "the size of a Beanie Baby," this little boy is a walking miracle!
Dexter's mother, Tundi Brady, found out she was expecting twins. Like most mothers, she was ecstatic. But just shy of her 23rd week of her pregnancy, the family's excitement turned into gut-wrenching fear.
"When we found out that we were pregnant and expecting, we were absolutely excited," Tundi told ABC News. "And then overnight, all of a sudden, all of that was in jeopardy because I went into labor right in the middle of the pregnancy. And it was too early."
That day, the family said good-bye to one of their children. Beatrix, Dexter's twin.
Miraculously, doctors somehow managed to stop Tundi's labor before Dexter was born. They were able to keep him inside her belly for another six days. But those six days weren't any easier for Tundi because all she could think about was how she was about to lose her other child.
"I was saying goodbye to one baby and waiting for the next to be born and say goodbye," Tundi said.
Delivery day came just after Tundi passed her 23 week mark. Born at just 507 grams, he was "about the size of a Beanie Baby." At first, he wasn't breathing, and it seemed that Tundi's worst fears were going to come true.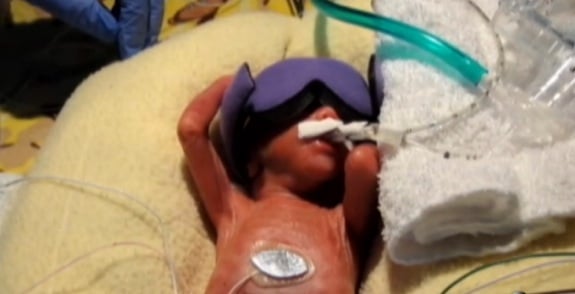 Thankfully, that wasn't what happened.
"They scooped him up and put him in an incubator and put a breathing tube down his throat," Tundi said. "After a few minutes, the doctor came over and said, 'We got him! He's been resuscitated!'"
But the fight wasn't over.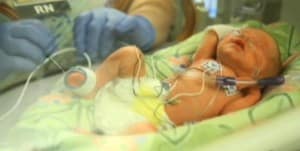 For days, Dexter sat on a ventilator. Doctors administered drugs to help open up his lungs. He was given continuous positive air pressure, a technique used on preemies to help aid lung development and breathing. And as each day passed, Dexter continued to improve.
A decade ago, Brady, who is also a physician, had done a rotation at the very same hospital his son was now in. He honestly couldn't believe the doctors when they told the couple that they'd likely be leaving the hospital with a healthy baby boy.
"I couldn't figure out why they were lying to me," Brady told Daily Mail UK.
But after two months on life support, Brady and Tundi learned that the doctors had, in fact, been correct. Their son was now able to go home. Now three-years-old, their son has gone beyond the odds and isn't just surviving; he's striving!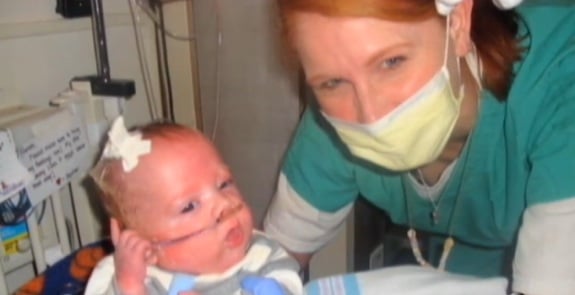 He has no abnormalities. No long-term effects or serious health issues. A little shorter than most children his age, but other than that, he's just like any other 3-year-old child.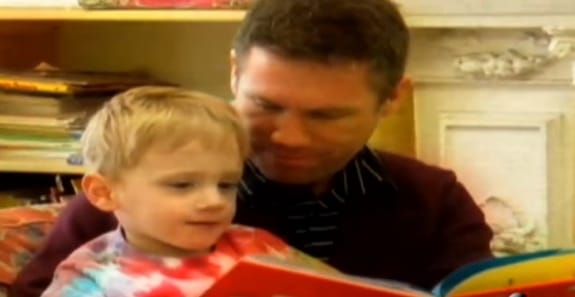 "He can pretty much do what any 3-year-old can do," Brady said.
And, as you can guess, Dexter's parents are eternally grateful for their little miracle child.
Related Articles: