At the 2017 annual meeting of the American Society of Clinical Oncology (ASOC) women heard some reassuring news about the long-term results of a breast cancer study. That comforting news? It appears to be safe for women to get pregnant following an early stage breast cancer diagnosis.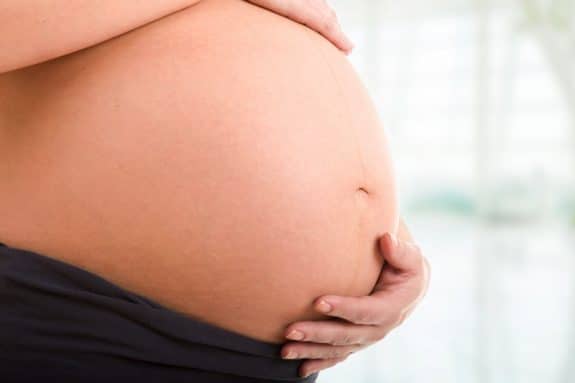 While the new study is not the final word on managing patients with early stage breast cancer who want to get pregnant after completing their treatment, the news is encouraging to many.
Lead study author Dr. Matteo Lambertini, a medical oncologist, reported his teams findings that were based on a 12-year follow-up involving more that 1200 women. The research showed no difference in disease-free survival between women who became pregnant and those who did not.
The bottom line: pregnancy did not raise the risk of cancer recurrence or death. Dr. Lambertini summarized the study, saying "pregnancy after breast cancer is safe, and should not be discouraged."
There has been uncertainty in the medical community on how best to manage health needs for women who want to get pregnant but also need endocrine therapy for five to ten years following their cancer to reduce the recurrence risk. This new study is an update on a European study with retrospective case-control design.
Surprisingly, when looking at overall survival it was significantly improved for ER-negative patients in the pregnant cohort, with a 42% lower risk of death. And while presenters at the ASOC did not call attention to this fact, Dr. Lambortini says that "it's possible that pregnancy could be a protective factor for some patients, either through immune or hormonal system mechanisms."
That interesting speculation is certainly worthy of further research.
---
[ad]