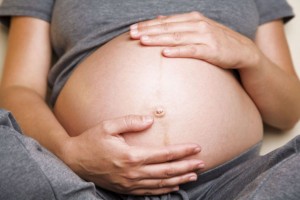 With the recent economic crisis, banks are taking a harder stance against whom they will gives loans to. People who have had income drops, including from women taking reduced pay on maternity leave, are being turned down for mortgage loans.
New parents often begin planning for a bigger house to fit their new larger family. However, with new stricter guidelines on banks and loan companies couples may have to wait a while before they apply for a loan. This is because banks want to know they are giving loans to people with a guaranteed income. Temporary dips in pay, such as from maternity leave, do not look good financially.
"Maternity leave or any other leave of absence often prevents a person from obtaining a mortgage," said John Councilman, president of AMC Mortgage in Fallston, Md.
Many loan companies, such as Fannie Mae and Freddie Mac, require loan seekers to ensure that their income will continue for at least three years, which makes getting a loan while the mother is still on leave near impossible.

Elizabeth Budde, a 33-year-old oncologist from Washington, nearly lost her mortgage when the loan officer found out that she was maternity leave. Despite having great credit and a solid work history, once the bank learned she was not currently working her already approved loan was quickly denied. Budde had to get help from her representative from her real estate brokerage as well as her employer to have the denial reversed.
"The reason we were buying the house was because we were having a baby," said Dr. Budde, who is now living in the three-bedroom home, bought for $300,000. "And now we got punished for having a baby."
However, not all families are as lucky.
A spokesperson for Fannie Mae says there is nothing in the guidelines preventing a woman on maternity leave from getting a loan. However, many lenders are seeing the guidelines through an increasing conservative lens.
"Lenders are picking and choosing what part of the Freddie and Fannie guidelines they want to use and how they will interpret them because one bad loan could put a company out of business," said Jeffrey J. Jaye, president of the Upfront Mortgage Brokers Association.
Dave Varni, a real estate agent with McGuire Real Estate in San Francisco, saw the new nervousness in act when he worked with a couple expecting a baby. The couple were denied a loan due to the wife's upcoming maternity leave.
"It was eye-opening to me and my clients," said Mr. Varni.
Many companies worry about offering loans to couples that both work in the event that one chooses to stay home after the baby is born. Families are encouraged to either buy early, wait until maternity leave is over or rescale their budgets to afford homes that could only be purchased on single incomes.  –  Summer, Staff Writer
Related Articles:
---