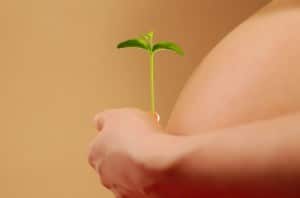 In what comes as a big relief for women suffering from chronic inflammatory disease, Lupus, researchers have suggested that for most women with stable Lupus, pregnancy is safe.
Lupus has been known to affect many organs of the body and can cause arthritis, fatigue and rashes. It is also seen in women in their 20s and 30s at a time when most are planning for a baby.
During the recent study researchers observed 333 women with Lupus who were followed from their first trimester of pregnancy until three months after they gave birth. They could identify few of predictors that could lead to Lupus related pregnancy complications, but they also found that most women who had stable lupus had successful and safe pregnancies.
The findings were presented at the American College of Rheumatology annual meeting in Chicago this past week.
The researchers noted that among the 333 women, 30 delivered before 36 weeks or had newborns of small gestational size and 19 experiences fetal death. Ten percent of the mothers developed preeclampsia, 10 percent experienced mild or moderate flares of lupus at 20 weeks and 8 percent experienced a flare at 32 weeks. Severe lupus flares occurred in under 3 percent of women at 20 and 32 weeks.
The team also found that the 20 percent of women who experienced pregnancy complications were more likely to have certain risk factors like higher levels of lupus activity, high antibodies that increase the chances of developing a blood clot, increased lupus activity at 20 or 32 weeks of pregnancy or poor overall health.
The main conclusion of the report was however that 80 percent of the women suffered no complications during pregnancy and that in itself is a major reassurance for women with lupus.
The researchers more importantly remarked that it also suggests that women who have lupus should plan for a baby when their condition is most stable.
"This very large study including racial and ethnic minorities, provided evidence that women who conceived while their disease was stable or only mildly active had relatively infrequent flares during their pregnancies and delivered healthy babies," study authors Dr. Jill P. Buyon, a professor of medicine at New York University School of Medicine, and Dr. Jane E. Salmon, of the Hospital for Special Surgery in New York City said.
They also added,
"This held true regardless of past disease severity or past kidney disease [a frequent consequence of lupus]. These findings inform women with lupus on how to best plan when to conceive to assure the most favorable outcome for themselves and their babies."
The study's findings were presented at a medical meeting and have not been published yet, therefore they should be regarded as a preliminary research.
Related Articles:
---
[ad]