Pregnant Ashley Tisdale was spotted out antique shopping with her mother Lisa Morris Tisdale at Whizin Market Square in Agoura Hills on December 29th, 2020.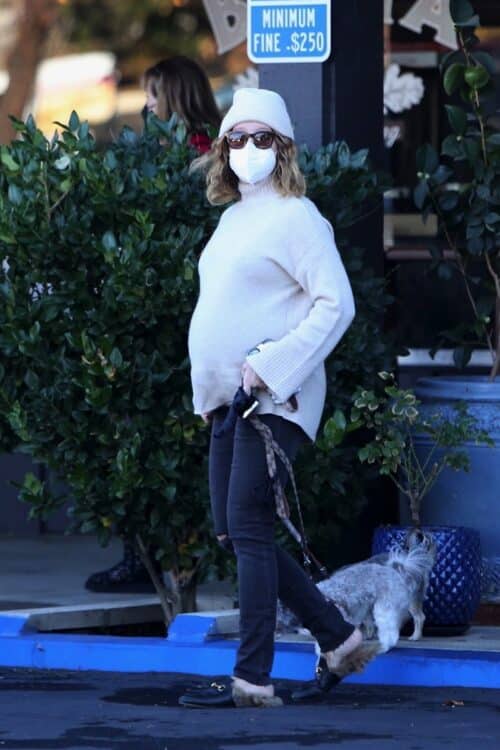 The actress was also joined by her beloved pups Sushi and Ziggy.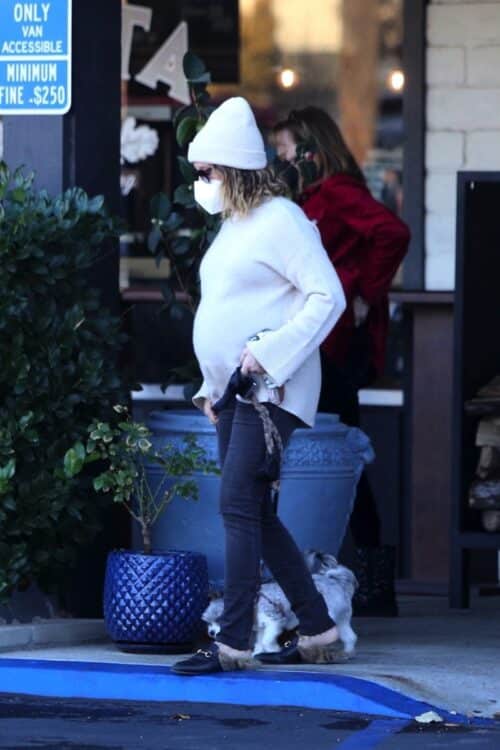 It won't be long now before Ashley and her husband Christopher welcome their child – a baby girl.
The couple, who wed in 2014, revealed they were expecting a baby girl in October during a gender reveal they shared on Instagram.
The actress told People.com
"I was obviously excited because I definitely wanted a girl, for sure. But I am also someone who goes with the flow on a lot of stuff. I try to not have expectations in moments like that and just allow what is meant to be. I was very excited. I think my husband definitely was scared — he looked a little scared in the pictures!"
She also revealed that she is picking the safest products for her baby.
"My choices in everything from the materials the baby wears to cribs to diapers is really on the nontoxic journey," says Tisdale. "It's really cool, though, because I started my journey in nontoxic a couple years ago, so to be able to really do my research, especially with a baby coming — normally, I think a lot of people say once they start having kids, they start getting into that stuff."
{BACKGRID}