Brigitte Nielsen showed off her growing baby bump as she and husband Mattia Dessi stopped by a doctors office for a check-up in West Hollywood on Thursday May 31, 2018.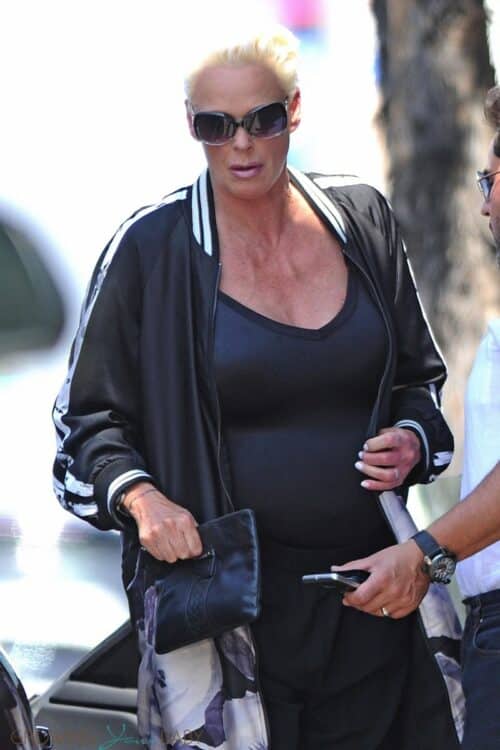 The mom-to-be looked good in a belly hugging dress and long floral jacket.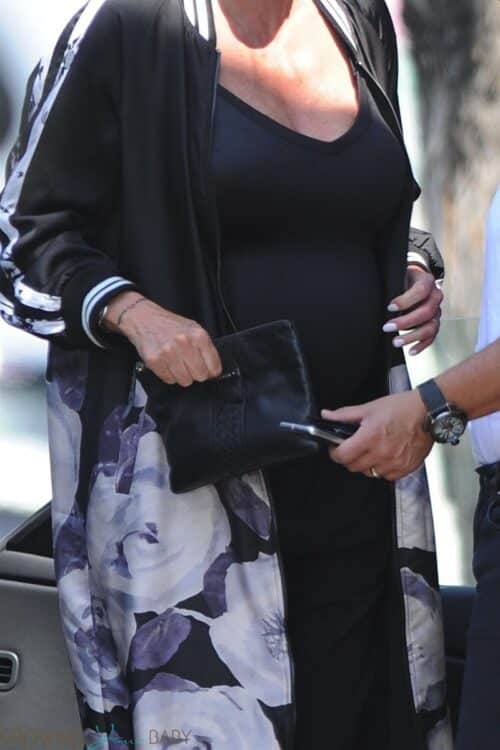 On Monday Brigitte revealed she was expecting her 5th child.
The 54-year-old actress, who has been married to the 39-year-old Italian TV producer since 2006, has four other children from previous relationships.