Ellie Kemper was spotted leaving the TODAY show following her co-hosting gig on Wednesday August 14th, 2019.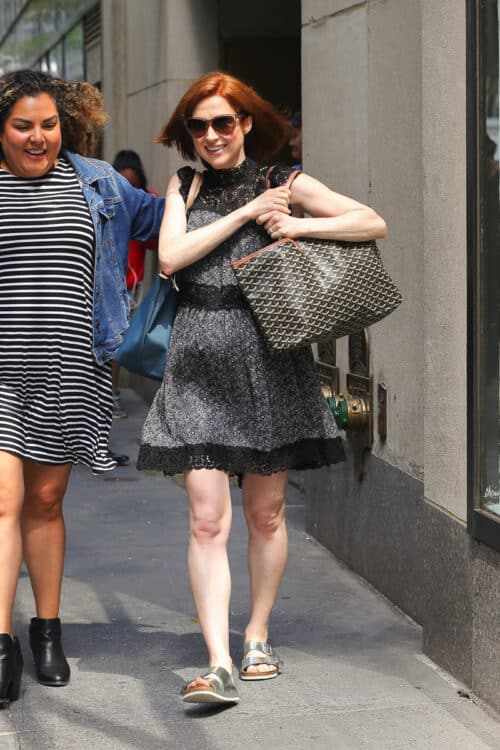 The "Unbreakable Kimmy Schmidt" star's growing belly could be seen under her cute black dress which she paired with a comfy pair of Birkenstock sandals.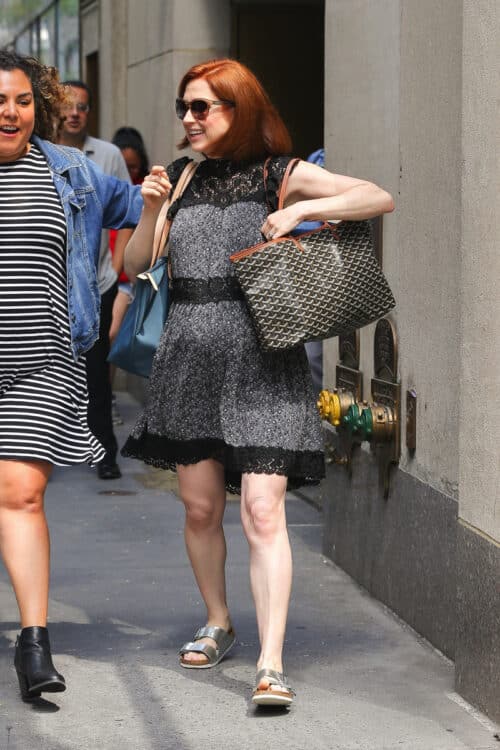 Ellie dished about the Netflix show's new interactive special, working with guest star Daniel Radcliffe ("A prince among men!"), and her pregnancy with her second child.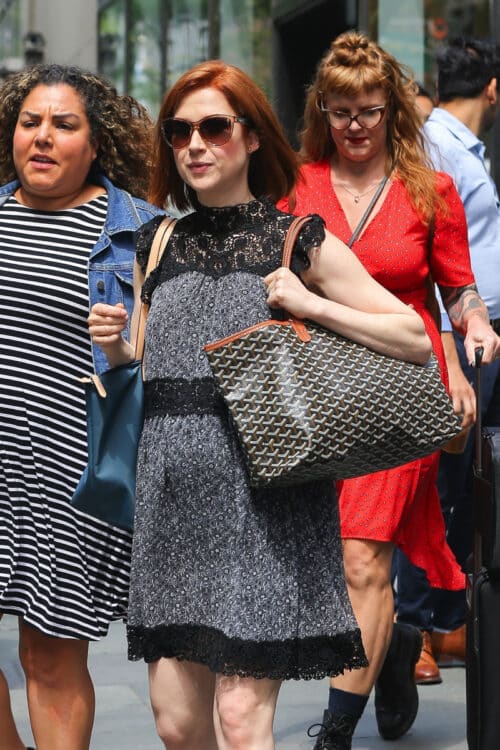 Instead of having wine for the actress to sip on during her segment they had ice cream in a wine glass for her, which she dug into and then Instagrammed!